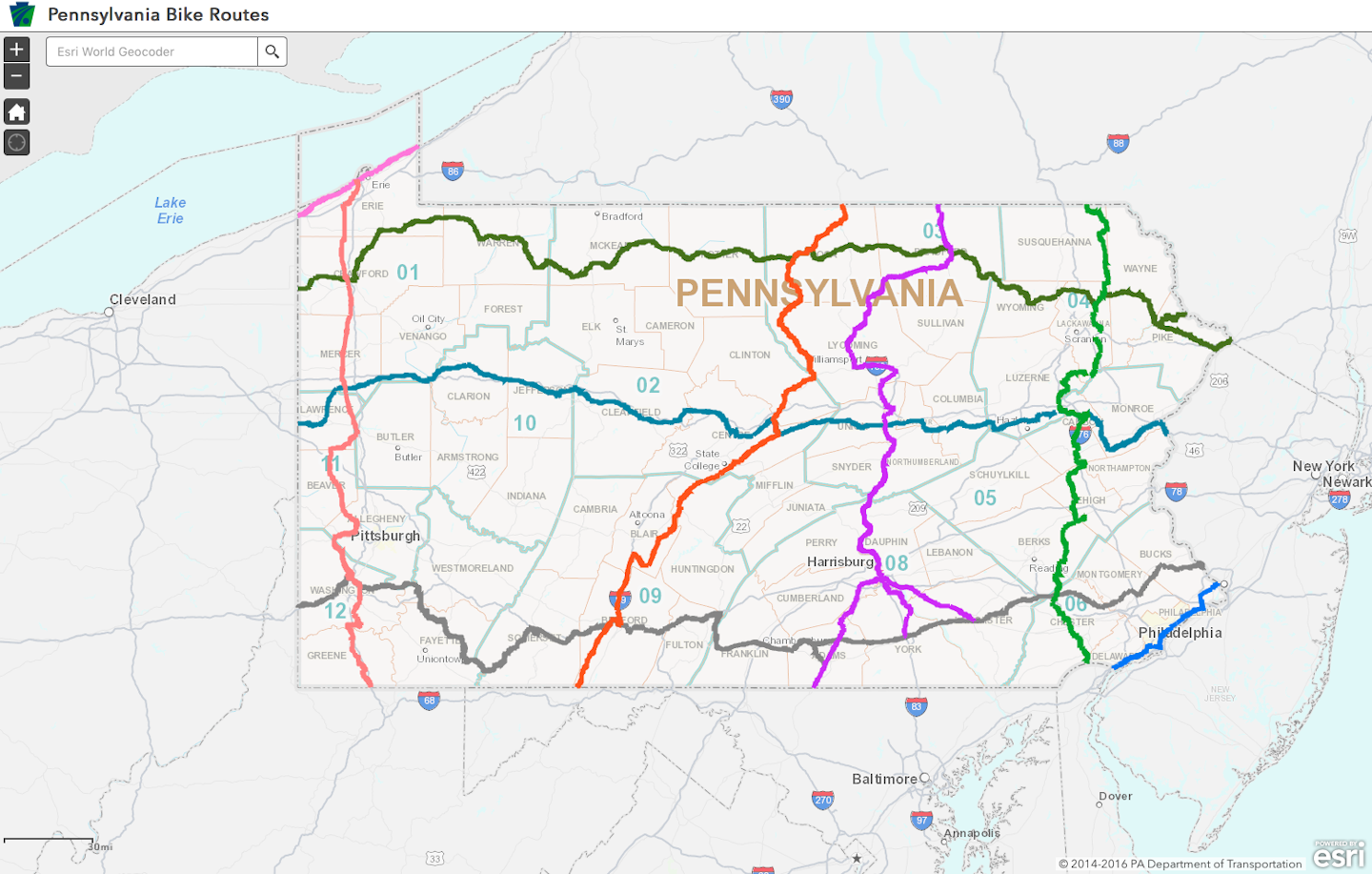 The Pennsylvania Department of Transportation (PennDOT) has created a report that provides an outline for biking enhancements of 150 miles along Route 6 extending from the Ohio boarder to the McKean/Potter County line and Route 6N in Erie County.
The "Ride A Bike" section of PennDOT's "Travel in PA" report, available at penndot.gov, provides details on "improvement strategies as well as specific enhancement suggestions, such as proposed wayfinding signage locations."
PennDOT estimates the cost for the Route 6N section at $5.9 million, and $70.1 million for the Route 6 section, with most of the latter being for bridge replacements.
"With the many scenic and historic opportunities along this route, we're excited to outline strategies to help enhance safety and sustainable transportation," says PennDOT Secretary Leslie S. Richards. "Communities should see transportation networks as assets, and this report has some concrete recommendations to improve conditions for all travel modes in the area."
"This helps advance our efforts to enhance outdoor recreation and bring new visitors to our communities," says Terri Dennison, executive direct of the PA Route Alliance, one of the key partners on the initiative. "We are looking forward to assisting in the implementation of the recommendations, including wayfinding signage into our communities and hospitality training geared towards bike-friendly towns."
PennDOT says two more reports are in the works that will layout strategies and recommendations for the rest of Route 6 through the state.