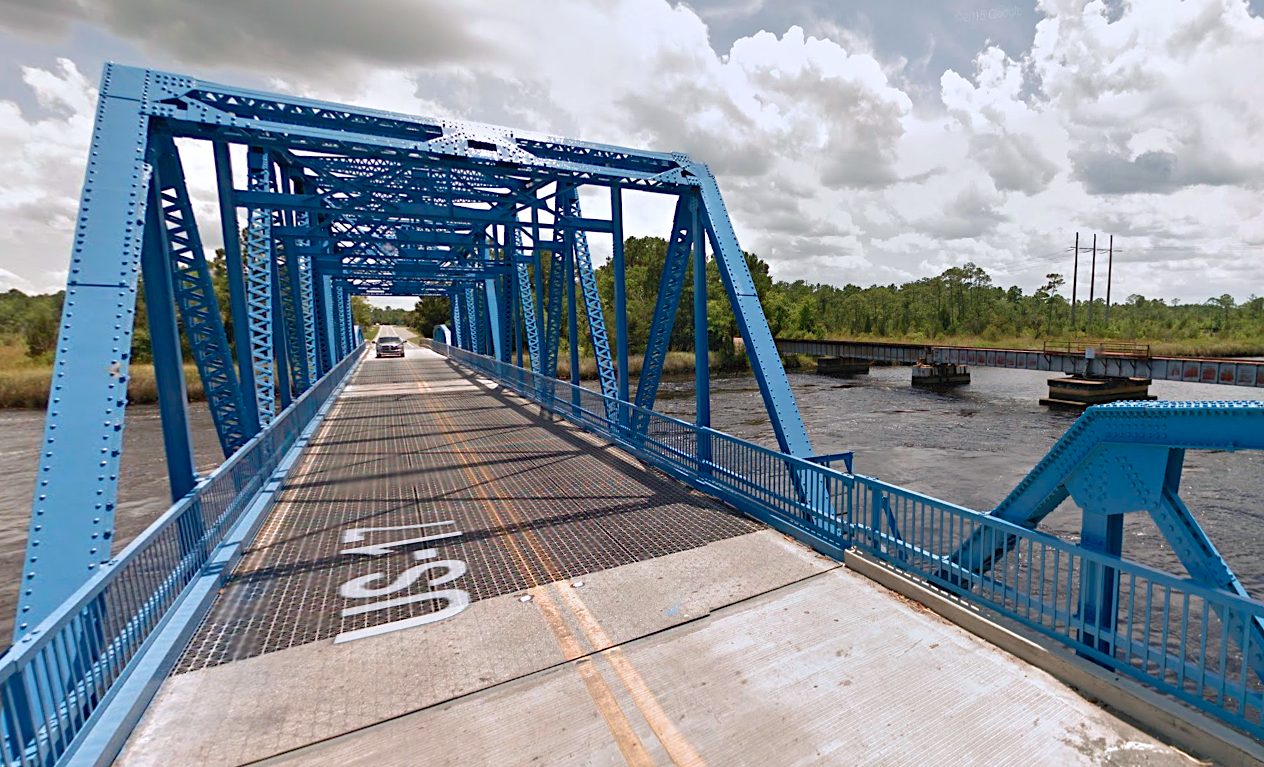 When the U.S. Highway 17 Blue Bridge spanning the St. Marys River was built in February 1927, it made the Atlantic Coast Highway the nation's first "ferry-less route to Florida," goldlenisles.news reports. Before its completion, motorists had to stop at Wilds Landing in Kingsland to wait for a ferry.
Florida and Georgia agreed to share the cost of building the span across the river, architects designed a swing bridge that would accommodate boat traffic, and the Pensacola Shipbuilding Co. built the bridge in 11 months.
"For several years after its construction, Florida State Road Department publications featured this bridge in its publications for its engineering and because it opened the border between the two states," Ron Tittle, a Florida Department of Transportation (FDOT) spokesman in Jacksonville, told the news agency, adding that the swing bridge was an inexpensive design that would accommodate boat traffic.
The Blue Bridge is a hand-operated swing bridge. Six to eight workers insert a manual turnkey, a large 15-foot-long wrench-like tool, into the swing mechanism mounted on a concrete pillar in the middle of the river channel, and the metal span in the central portion of the bridge swings open 90 degrees. It is one of the few operational swing bridges still opened and closed manually, as most working swing bridges in the state are electric.
"It is usually open one or two times a year and has been since 1998," Tittle told the news agency, adding that the last time the bridge had to be opened to accommodate a boat was in April 2016. Florida Department of Transportation officials told the news agency that it takes about 30 minutes to manually open the bridge once or twice a year for maintenance.
FDOT completed a $3.5 million renovation of the bridge several years ago, at which time it repaired the corroded steel, refurbished the swing mechanism, and applied a new coat of paint and clear coat.