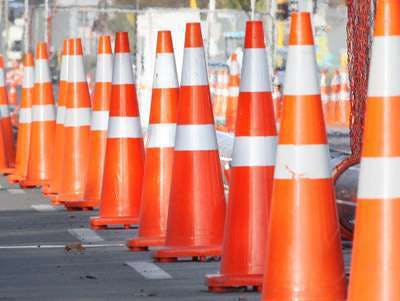 Madison County, Indiana, commissioners have signed agreements for the reconstruction of Eisenhower Bridge in downtown Anderson, The Herald Bulletin reports. The projected bridge replacement cost is expected to be $18.4 million, though the actual cost won't be known until the contract is awarded.
According to the news report, Madison County Engineer Chuck Leser said one agreement is with the federal government and the Indiana Department of Transportation (INDOT). The Federal Transportation Administration awarded $13.5 million in federal grants to the county, which will pay for most of the construction contract, which should be awarded in April 2017.
INDOT will bill the county for the remaining $3.6 million, which the commissioners hope to borrow in 2017, the news agency reports. Of the $3.6 million in county funds, $2.8 million will be spent on construction, $400,000 on a state fee, and $238,700 to Anderson Municipal Light & Power to relocate power lines. A second contract was awarded in the amount of $1.2 million to the engineering firm of United Consulting for engineering and construction inspection.
Work on the bridge is scheduled to start in December 2017 and be completed in 2019.