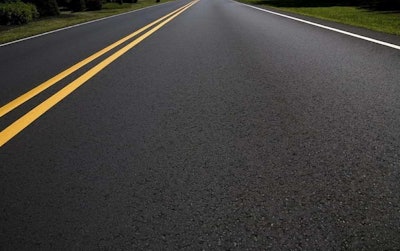 The West Virginia Department of Transportation (WVDOT) has filed an antitrust suit against multiple asphalt companies alleging they have "worked together to create a monopoly" with the result of pushing up asphalt prices in the state as much at 40 percent.
The agency says these companies "are no longer competing but instead have worked together to create a de facto monopoly that allows them to charge inflated prices."
Attorneys Ben Bailey and Mike Hissam, former federal prosecutors and partners at Bailey & Glasser LLP in Charleston, filed the suit in Kanawha County Circuit Court.
WVDOT says its Legal Division, along with an antitrust consulting firm, found a "pattern of questionable conduct among certain asphalt manufacturers and paving contractors that has strangled competition, compromised quality, and resulted in millions of dollars of improper charges by many asphalt contractors."
"About one year ago, I directed the Legal Division to review and explore options to redress apparent anti-competitive behavior and monopolistic conduct in West Virginia's asphalt market," says West Virginia Transportation Sec. Paul Mattox. "We have now concluded that filing this complaint is necessary to ensure our taxpayers aren't unfairly bearing the financial burden of this improper behavior. We will continue to review conduct among asphalt manufacturers and other contractors and launch future initiatives to promote competitive pricing."
WVDOT alleges these companies maneuvered to get control of 15 asphalt plants in the state that had previously competed with each other, resulting in increased asphalt prices. This in turn, the agency alleges, resulted in fewer road construction and maintenance projects.
The suit aims to end the "monopolization" and to recover "overcharges" that happened as a result.