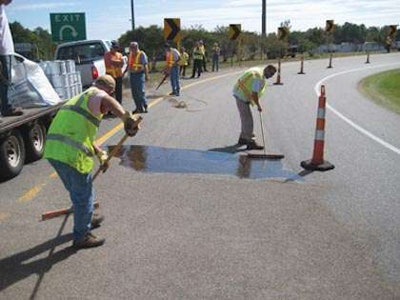 The American Road & Transportation Builders Association (ARTBA) presented division awards in four categories during its recent national convention in Tucson, Arizona.
Winners include:
Guy Kelcey Awared: Tim Faerber, senior vice president, HNTB Corp.
This award, which honors Guy Kelcey, one of the Planning & Design (P&D) Division's organizers, is given each year to an ARTBA member who has exhibited a high degree of service to the association's P&D Division.
Paul F. Phelan Memorial: Randy Lake, CEO, Oldcastle Materials
Established in 1971, it is given annually in recognition of outstanding contributions to the ARTBA Materials and Services Division and the transportation construction industry.
John "Jake" Landen Memorial Highway Safety: King Gee (public sector) and Bryce Anderson (private sector)
Gee is the director of Engineering and Technical Services for the American Association of State Highway and Transportation Officials (AASHTO) and the 35-year leader at the U.S. Federal Highway Administration. Anderson is the chairman of Ennis-Flint.
Established in 1989 in memory of Traffic Safety Industry Division leader and Past ARTBA Chairman (1976) J.C. Landen, this annual award recognizes outstanding contributions to highway safety.
S.S. Steinberg: Dr. Teresa Adams, professor of Civil & Environmental Engineering, University of Wisconsin – Madison
Created in honor of S.S. Steinberg, the founding president of the Research and Education Division, the award recognizes an individual who has made remarkable contributions to transportation education.