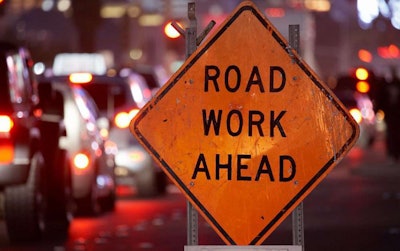 The southbound portion of New York's Hylan Boulevard Bridge over the Staten Island Expressway has been completed four months ahead of schedule and is open to traffic.
"Investing in our transportation network is essential to building a strong economy and ensuring safe and reliable travel for New Yorkers," N.Y. Governor Andrews Cuomo says. "Millions of commuters and residents use and depend on this bridge, and these improvements will improve the flow of traffic and help ensure it remains dependable for years to come."
The New York State Department of Transportation (NYSDOT) says the project began in January 2015 and required bridge deck replacements, repaving of the bridge and approaches, as well as pavement markings, sidewalks, fencing, barriers and lights. Crews also added electrical conduits underneath and a new traffic signal at the nearby Narrows Road South at the entrance of the eastbound Staten Island Expressway.
"The Hylan Boulevard Bridges project is another example of how the New York State Department of Transportation is improving Staten Island's transportation infrastructure to meet current and future needs," NYSDOT Commissioner Matthew J. Driscoll says. "Delivering the project ahead of schedule ensures that motorists will be driving on a brand new roadway surface not only before the harsh winter weather sets in, but before the busy Labor Day travel weekend."