Work has begun on critical-need projects identified by the Idaho Transportation Department (ITD) and is being funded by a surplus from the state's general fund. There are 17 projects in all to be funded by the surplus.
The first project includes critical safety improvements to eight bridges on U.S. 20 in the eastern part of the state (District 6). These improvements include deck seals, concrete or epoxy overlays, deck repairs, joint repairs, and expansion joint replacement.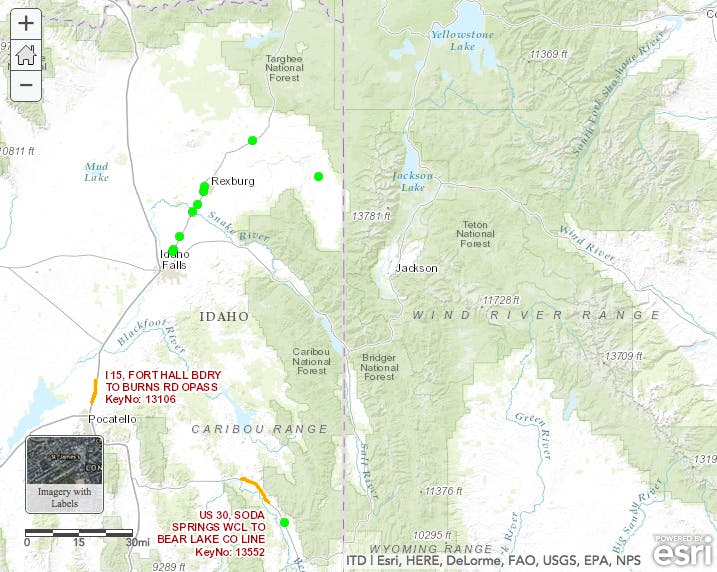 The Idaho Transportation Board chose the projects last December as part of the ITD's Strategic Initiatives Program. These projects were picked from a list of projects "based on analysis of each project's return on investment in the areas of safety, mobility, economic opportunity, bridge repair and maintenance, and right-of-way purchases," the agency says.
"These projects will go directly to improving safety and increasing mobility for drivers across Idaho," says ITD director Brian Ness. "When we focus on your mobility, we reduce traffic congestion and put this new revenue to work on the projects that provide the biggest economic bang for the buck. Since we've advanced these projects, it allows us to move up other critically needed road and bridge projects in the five-year planning process."
A full list of the projects and their status by district is available at http://itd.idaho.gov/revenue/surplus.html.