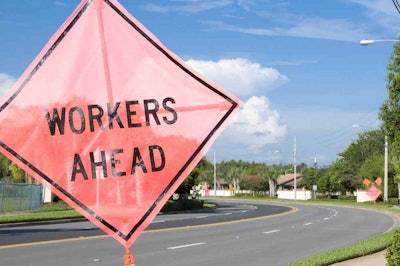 A worker was killed Tuesday inside a Wisconsin work zone after being hit by a minivan.
According to a report from the Wausau Daily Herald, Derek Stempa, 30, was working as a flagman along Highway 47 in Red Springs when a Dodge Grand Caravan driving south struck him around 11:45 a.m.
Stempa was pronounced dead at the hospital. He leaves behind a wife and two young children. WBAY TV reports an account for donations has been set up to assist the family.
The Wisconsin State Patrol identified the driver of the as 68-year-old Dennis St. John. WSP continues to investigate the incident.
Earlier this month, a Colorado Department of Transportation worker was killed when a semi truck caused a 4-vehicle crash into a work zone.