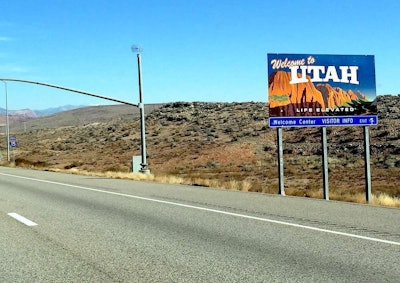 In its "2015 Report Card for Utah's Infrastructure" report, The American Society of Civil Engineers gave the state a B+ grade for the condition of roads and bridges there.
Roughly 83 percent of Utah's interstates are in good condition, with only 1 percent being in poor condition, ASCE reports.
While the roads received a decent grade, the ASCE reports that there will be a significant shortfall ($15 to $20 billion) in funds to meet the highway construction and maintenance needs through the year 2040.
The expectation is that $49 billion will be needed, as indicated by Utah's Unified Transportation plan published by the Utah Department of Transportation, the Utah Transit Authority and the Cache, Dixie, Mountainland, and Wasatch Front Metropolitan Planning Organizations.
More than half of the bridges in Utah were built between 1970 and 2010 and roughly one quarter has been built since 1990. However, approximately one-third will be reaching a design life of 50 years by the year 2020, ASCE reports.