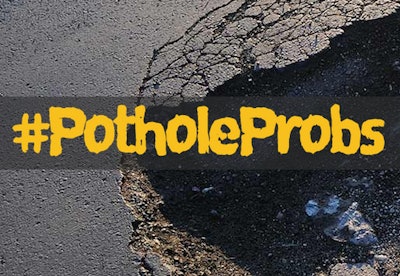 It's said that admitting you have a problem is the first step toward recovery. If that is the case then we may be headed toward fixing the decaying road problem in the U.S. if Sears' #PotholeProbs social media promotion gains traction.
The retailer is looking for the "most pothole-plagued city" in the country, and is seeking such by asking for pothole photos to be posted to Facebook, Twitter, or Instagram, tagging @SearsAuto and using the hashtag #PotholeProbs.
The promotion runs through March 7, and while it won't actually won't be working toward improving roads, it will help folks in the city with the most pothole photos tagged receive a standard alignment service for $49.95 instead of the standard $84.95 fee.
Official rules and more details about the promotion are available here.