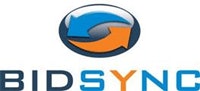 BidSync, a national leader in government e-procurement and e-sourcing software, today announced the release of a new construction bid management product – BidSync Builder. The new product will enable city, county and state government agencies across the country to create construction-specific bids that allow for detailed line item break-down and award scenario creation in a seamless, software as a service (SaaS) environment.
Founded on a secure lockbox technology, BidSync Builder enables contractors to submit electronic offers, which can be fed into agency-defined award scenarios. Government agencies can seamlessly award all their bids on the system while maintaining a strong audit trail and other compliance regulations. As a permission-based system, BidSync Builder easily leverages user roles within an agency to ensure that only authorized individuals have access to the system.
"BidSync's trusted experience in the e-procurement industry is evident in all the functionality present in BidSync Builder™. It includes easily configurable approval workflows, strong transparency capabilities, seamless integration, a centralized bid specification library, dedicated and knowledgeable customer solutions teams, and much more," said Sabrina Stover, CEO at BidSync. "For state and local governments looking to include construction RFPs in their procurement process, BidSync Builder™ handles the complex demands of construction bids with ease and efficiency."
In addition to the added benefit of complete vendor management and automated electronic notifications, BidSync Builder™ allows agencies to reach out to the vendor community by easily providing all the bid details supported by the non-proprietary document and planroom management system. Agencies using BidSync Builder™ will also have access to more than 600,000 vendors, sellers, distributors, suppliers and contractors across North America.
About BidSync
BidSync connects a vast network of vendors and suppliers to government agencies and organizations in need of products and services with BidSync eProcure, BidSync Builder™ and BidSync Links and Links PLUS bid notification services.
As a leader in the e-procurement industry, BidSync provides solutions to more than 350 active agencies and more than 600,000 vendors nationwide. Its SaaS solution, launched more than 12 years ago, was designed and built to meet the increasing procurement demands of public agencies. The BidSync suite of solutions have been built around ensuring increased efficiency and spend management for the agencies it serves by automating, consolidating, and centralizing procurement information and processes.
For more information about BidSync, visit https://www.periscopeholdings.com/s2g or call (801)765-9245.