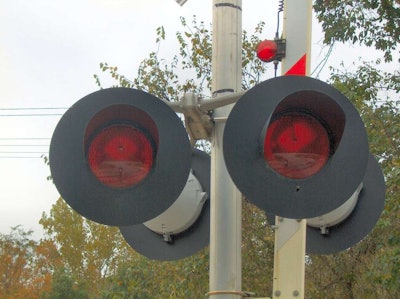 Rochester Control Innovations (RocInnovations), a New York-based automation provider, is developing a cloud-based monitoring system for railroads, Innovation Trail reported.
The system would allow railroads to monitor crossings from the Internet and through alerts. It would cut costs by up to 90 percent.
The idea for the cloud-based system follows recent reports that there were nearly 2,000 vehicle-train accidents at railroad crossings in 2012, and 300 of those were fatal.
A large problem contributing to the incidents is the cost to monitor the crossings. Many railroad companies can't afford to ensure the crossings stay active.
"We talked to some railroads that used to monitor their crossings, but they ripped out monitoring solutions because they were way too expensive," said RocInnovations Co-founder Tim Myers, "We talked to a railroad out in Chicago that is currently monitoring their crossings, but they're paying six figures a month."
The new monitoring system will provide the railroads with inexpensive devices that will give more companies the chance to monitor their crossings and likely cut down on railroad crossing incidents.