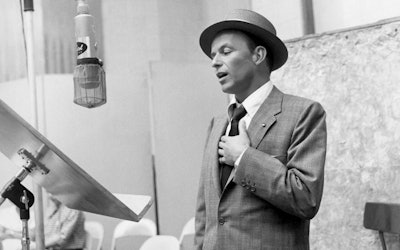 Potholes. Sinatra. C'mon, you gotta watch this video.
The Worcestershire (pronounce it like the sauce) County Council in England is promoting its work fixing potholes. And who better to inspire them than the Chairman of the Board, Ol' Blue Eyes himself, Frank Sinatra?
To let people know how hard they work at it and how they go about their tasks, the council turned to Frankie's hit "My Way," because it rhymes with "highway". The resulting video, with a really good tuxedoed Worcestershire crooner standing in for Hoboken's Sinatra is just plain fun. The video is also good enough to make you sing along.
I'm a huge Sinatra fan, although I imagine the man himself might have been irritated, as he famously could be, to say the least. I mean, potholes? And hey, why didn't Hoboken think of this?
Watch the video below.
[youtube 9adUVUogc8E nolink]