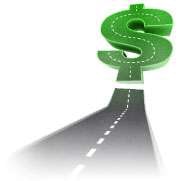 So our president is delaying the budget once again.
According to a March 8 report from The Hill which cites Congressional sources, the Obama Administration won't be releasing its 2014 budget until April 8 — more than two months late.
By law, the budget was supposed to be released the first Monday in February.
How does this happen? How does our own president not put together the budget for our country? Is he embarrassed or does he have something to hide?
I can bet it will be severely lacking in transportation construction funding and busting at the seams with frivolous spending.
White House Deputy Press Secretary Josh Earnest pointed his finger at Congress when explaining the lengthy delay in producing a budget document, according to The Hill report.
Earnest noted that the budget was delayed because of what he called "impediments that have been thrown in the path of those working on it." He blamed sequester and the "fiscal cliff" as some of the "impediments" that were complicating the budget forecast.
I'll get off my soapbox now. Now it's time to get on yours. Tell me what you think of this budget delay and what you think should be cut from or added to the proposed budget.
Send me an e-mail at tgbarbaccia@randallreilly.com or write on our Facebook page at www.Facebook.com/BetterRoadsMagazine.