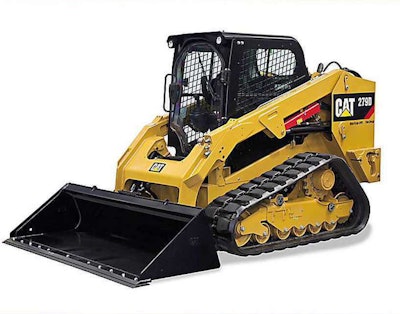 Work crews for New Enterprise Lime & Stone Co. were stunned when they arrived to a construction site on Interstate 81 near Wiles Barre, Pennsylvania recently. They had been working on a bridge project in Jenkins Township and had left a skid steer at the construction site overnight, according to WNEP. When they returned the next morning, it was nowhere to be found.
"We're in the midst of rebuilding four bridges in both the north and southbound lanes," Gary Martini, New Enterprise Stone & Lime Co.
The equipment stolen was a Caterpillar Skid Steer Model 279D. It is expected to be worth around $70,000.
Related:
At first crews thought the Skid Steer may have been accidentally taken by a worker to one of their other construction sites. When they found out it had actually been stolen, work crews were scrambling to find work to do that didn't involve the Skid Steer.
"We had to revamp some of what we're doing here," says Martini, according to WNEP.
Martini says stealing the Skid Steer probably wasn't very difficult for the thieves. He believes they likely put it on a flat bed trailer late at night when nobody was paying attention.
"If certain people are looking for a certain type of machine for whatever reason, they're able to get it," Martini adds. "Especially in the middle of the night – nobody really pays any attention."
The construction project is still on track to be completed in June of 2016.