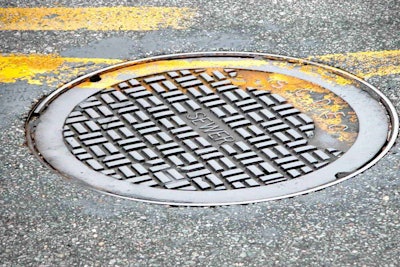 Two construction workers were killed last week while installing a new sewage system for the city of Georgetown, Idaho.
According to a report from KTVB TV, 19-year-old Bo Taylor and 45-year-old Trent Sorenson were overcome by toxic fumes inside a manhole. The men worked for Taylor Construction of Blackfoot, Idaho.
Taylor's father, Jody Taylor, was on the crew as well and told the station that his son had gone into the manhole to fix a leak. While inside, Taylor said his son passed out from fumes and drowned in the water below.
Jody Taylor said Sorenson, whom he called his best friend, went into the manhole to check on Bo. He said Sorenson, who suffered from asthma, was trying to pull Bo above the water and believes the combination of that ailment and the fumes contributed to his death.
Taylor said he believes the sealant being used to control the leak reacted with the PVC liner, causing the fumes. He said the men had all the proper safety equipment, "but could not have predicted the combination of materials would become so toxic," according to the KTVB report.