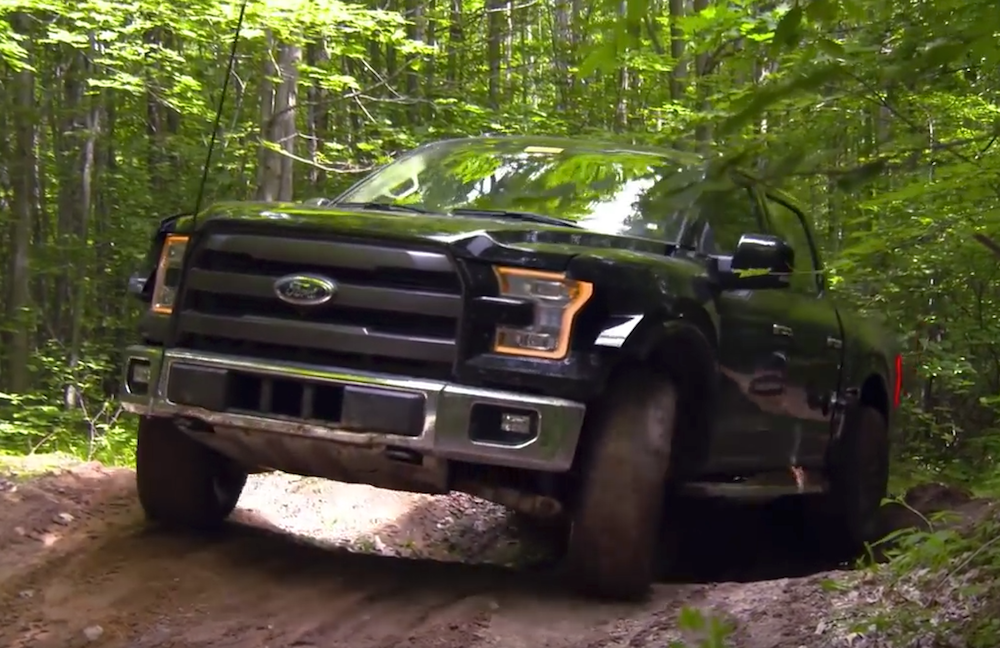 After unveiling the new aluminum design of the 2017 F-150 Raptor in January, Ford engineers have been hard at work testing the new truck's capabilities through trail trials in Northern Michigan. In the footage below released by Ford, we get a taste of what to expect from the new truck, with Ford saying the 2017 Raptor is "able to tackle even tougher hills, ruts and bumps" than the previous model.
If you're wondering why this Raptor looks a bit more like a stock F-150 than usual, that's because it's an early engineering prototype built with a combination of parts from the Raptor and the stock F-150.
In the video we can see evidence of the truck's improved ground clearance and Ford says the truck's new four-wheel-drive, torque-on-demand transfer case has increased trail performance in testing. You can read more about the new Raptor in our initial write-up, here.