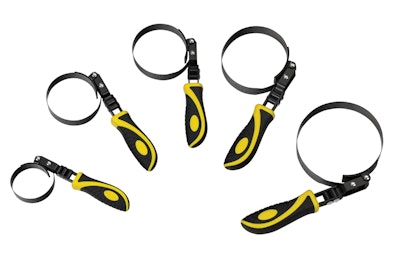 Just getting to an oil filter in the first place can be an ordeal. Then trying to twist it loose at an odd angle and inside some cramped engine underbelly can frustrate even the most patient mechanic.
Lumax swivel handle oil filter wrenches are designed for ergonomic comfort with cushion grip handles and a slim design to help you turn them in tight spaces. The yoke and link assembly grips filters firmly but prevents you from crushing the filter too.
Sizes are available to fit filters from 2-1/2 inches to 5-3/4 inches (63 mm to 146 mm).