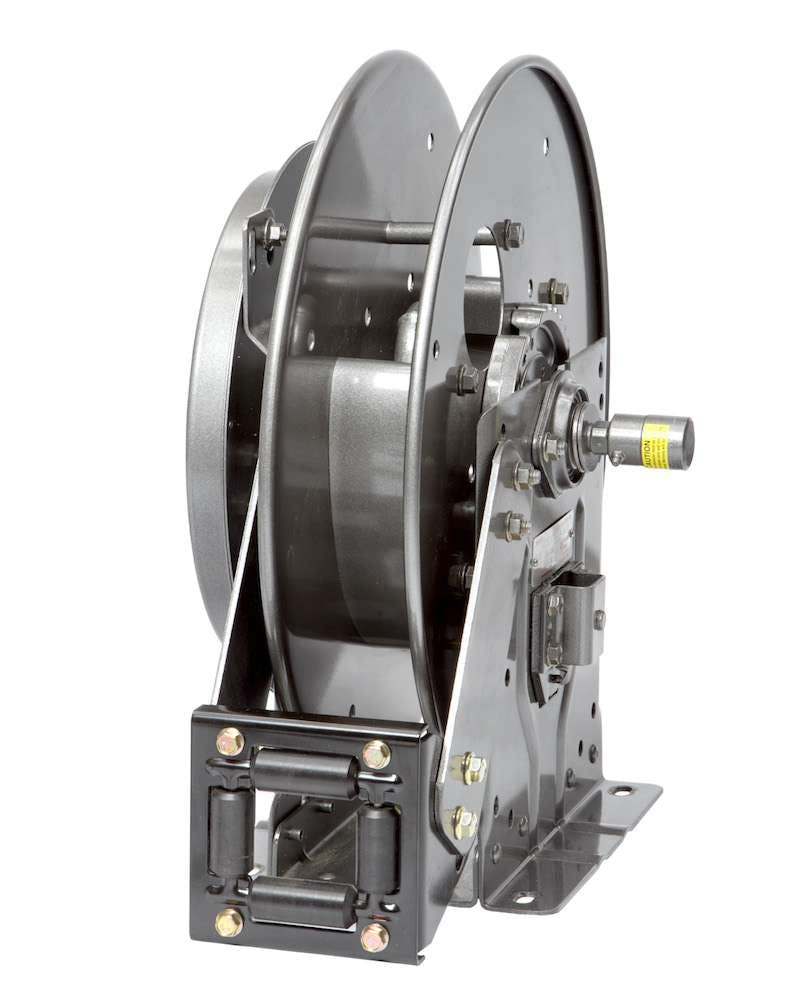 Hannay Reels' N700 Series hose reel, specially designed for use in limited-space work environments, features a narrow frame and compact mounting base.
Useful for lubrication, washdown, air tools, air, water and high-pressure applications, the N700 Series attaches to trucks and overhead cranes as well as indoors on a wall, column, ceiling or floor.
The hose reel has a spring rewind feature that simplifies pickup and storage. The unit's non-sparking ratchet assembly unit is composed of machined, forged and stamped parts, ensuring the reel is safe to operate in hazardous areas.
Designed to handle ¼- through ½-inch I.D. hose, the N700 Series includes a declutching arbor to prevent damage during reverse winding.