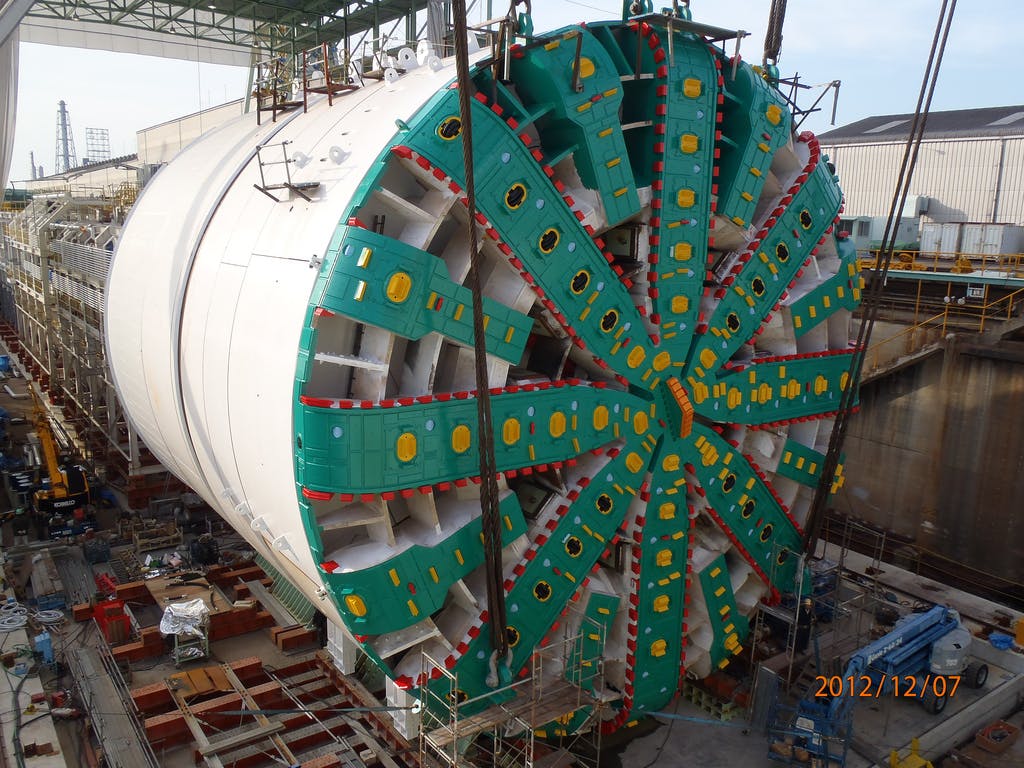 Before workers in Seattle begin to dig a 12-story pit to make the necessary repairs to get the world's largest tunnel boring machine running once again, they must step aside to allow archaeologists to search the soil for artifacts.
Sixty vertical holes were drilled into the soil 48 feet above dormant Big Bertha, the tunnel-boring machine digging the State Route 99 tunnel below Seattle, according to a report from the Seattle Times.
The holes are shallow and will allow archaeologists to scan the soil above the machine. Steve Archer, cultural-resources specialist for the Washington State Department of Transportation (WSDOT)t old the Times that he doesn't expect to find much since the soil above Bertha is thought to mostly be glacial soil, that is, soil so deep that it's likely never been inhabited.
Should the soil analysis find no artifacts, the targeted restart date for drilling of September 1 shouldn't be delayed. To get there, workers will dig a 120-feet-deep vault directly in front of Bertha to gain access to the cutterhead. They'll then remove the 700-ton head, lift it from the pit and lay it on its side on the surface.
However, Archer did say that even if artifacts aren't found, scientists will be examining the soil layers "for clues as to where human activity occurred — anytime between 10,000 years ago and 1950," the Times reported.
Big Bertha has been out of commission since late January when the machine's cutterhead openings became clogged with dirt, damaging seals around the machine's main bearing, causing the machine to overheat.
Bertha has completed one-tenth of the 1.7-mile State Route 99 tunnel which will carry a double-deck highway. The new tunnel will replace the SR 99 Alaskan Way Viaduct.
The machine has encountered two major setbacks so far. After nearly two months of downtime caused by the machine hitting a steel pipe, she advanced four feet near the end of January only to be brought to a halt due to a warning light being triggered in the control room that signals overheating.
The tunnel was originally scheduled to be completely drilled by the fall of 2014 and open to traffic by the end of 2015.