XL will showcase a 55 Ton HDG and a 24 FA at the Great American Trucking Show at the Dallas Convention Center from August 25 to August 27.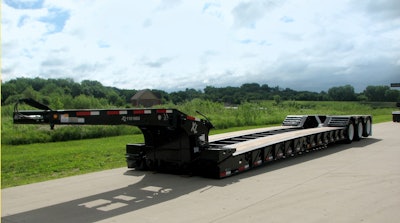 The new XL HDG 55 ton, 53-foot hydraulic scraper gooseneck trailer is designed for hauling heavy construction equipment. With a low profile upper deck and a flip neck design, the new XL 55 Ton HDG trailer can accommodate multiple truck sizes and handle loads up to 110,000 pounds distributed. The Flip Axle attachment is designed specifically to work with the trailer to easily scale the load.
For more information on XL's specialized trailers, click here to visit their website.