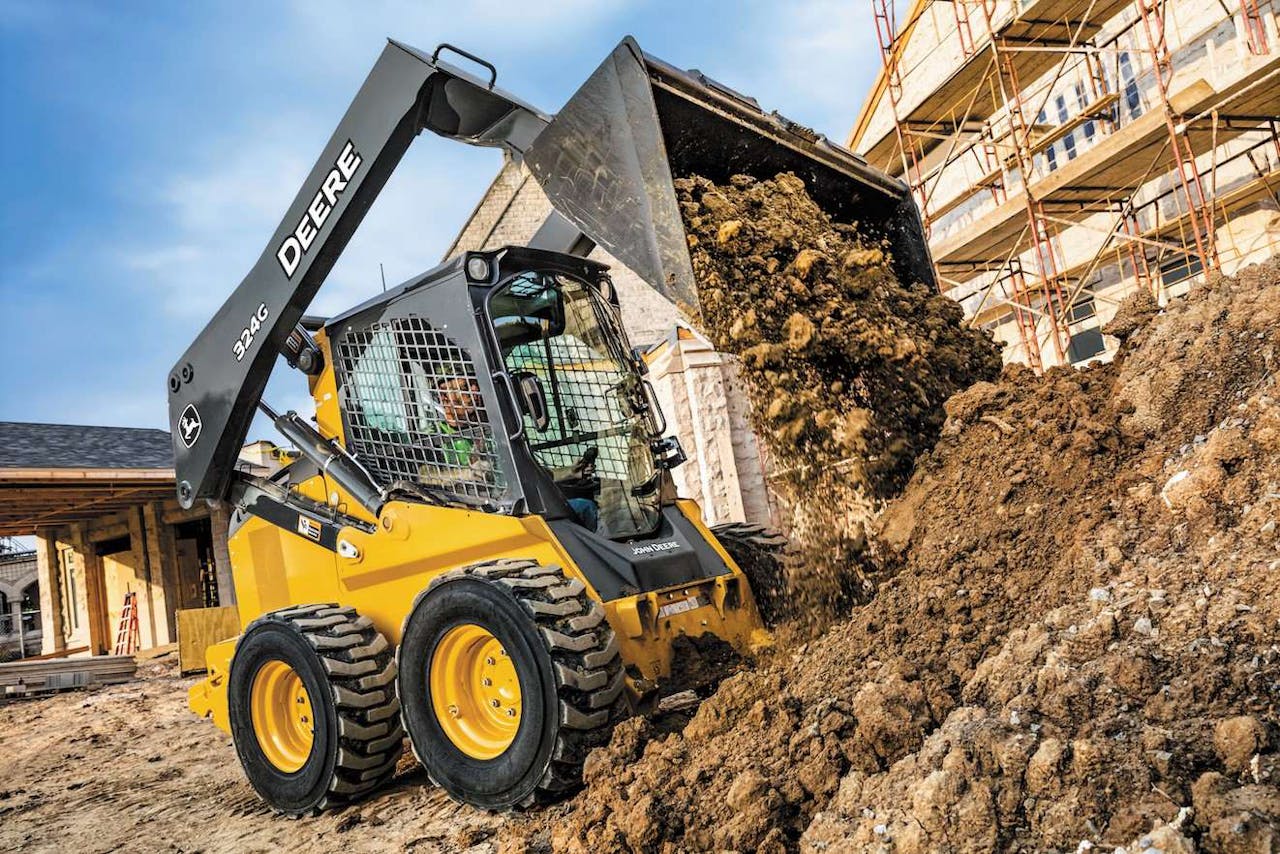 Deere 4Q18 highlights
Fourth-quarter earnings increase 54%; net sales rise 18% to $8.3 billion
Advanced technology and product features earn positive response from customers
Construction & Forestry results boosted by successful integration of Wirtgen unit
Forecast for 2019 calls for net income of approximately $3.6 billion on sales gain of about 7%
Posting a 26-percent jump in net sales and revenues for the full year, Deere & Company is predicting strong equipment demand – and order backlogs – will continue through mid-2019.
While total net sales and revenues reached $37.358 billion for the year, net sales for equipment operations shot up by 29 percent to $33.351 billion in 2018.
Fourth-quarter earnings soared by 54 percent over the same period a year ago.
"John Deere had another solid quarter with contributions from both our equipment operations and financial services group," reports Brent Norwood, manager of investor relations, in a 4Q earnings call.
"The strong performance has enabled significant investment in new products, services and technologies as well as a return of $1.8 billion to shareholders through both dividends and share buybacks."
Net income attributable to Deere was $2.368 billion or $7.24 per diluted share.
Adjusted net income was $3.073 billion for the year, excluding an unfavorable net adjustment to provisional income taxes of $704 million, Deere says.

Construction, forestry equipment sales soar by 65 percent
In construction and forestry equipment, Deere's net sales for the fourth quarter of 2018 hit $2.7 billion. That's up 65 percent over last year.
That whopping gain is fueled by strong demand for construction and forestry equipment as well as by the acquisition of Wirtgen, which contributed 45 percent to this positive improvement, Deere says.
"Fourth quarter operating profit was $295 million, largely benefiting from the Wirtgen acquisition, higher shipment volumes and net price realization partially offset by higher production costs," Norwood says. "C&F operating margins were 10.8 percent for the quarter – about 10.9 percent excluding Wirtgen."
The economic environment for the construction, forestry and road building industries looks solid and continues to support increased demand for new and used equipment, he says.
"For 2019, U.S. GDP in total construction investment are forecast to grow, while housing starts and oil activity remain at supportive levels for equipment demand. Importantly, our U.S. customer base remains quite optimistic on next year's prospects, citing backlogs extending through much of the year," Norwood says.
Global transportation investment for this year is forecast to grow about 5 percent, driving increased demand for road construction equipment such as milling machines, rollers and asphalt pavers, which are important product lines for Wirtgen, the company says.
"These positive economic indicators are reflected in a strong order book which is now extending about six months into 2019," Norwood says.
Deere's construction and forestry sales are now forecast to be up about 15 percent in 2019 as a result of stronger demand for equipment as well as an additional two months of ownership of Wirtgen. The net sales forecast includes about $3.8 billion attributable to Wirtgen.
Aging ag fleet driving replacement demand
In agricultural markets, Norwood says, "replacement demand continues to drive sales activity for our early order programs, while construction equipment sales benefited from increased construction investment and a healthy order book."
For the fourth quarter of 2018, net sales and revenues were up 17 percent to $9.4 billion. Net income attributable to Deere & Company was $785 million or $2.42 per diluted share, Deere says.
Total worldwide equipment operations net sales were up 18 percent to $8.3 billion in 4Q18.
Price realization in the quarter was positive by 2 points. Currency translation was negative by 3 points. The impact of Wirtgen was 11 points.
Midwest dealers are reporting the high yields of this fall's crop should have a positive impact on equipment demand – particularly as customers begin reviewing their tax situations.
Dealers and customers are expressing excitement in core Midwest markets concerning the 2018 record yields in both corn and soybeans, according to John Lagemann, senior vice president of ag and turf sales and marketing in the Americas.
"Dealers believe this crop will positively influence equipment demand for 2019," Lagemann says.
"But despite this optimism, it is also important to acknowledge the ongoing uncertainty the industry faces regarding unresolved global trade issues," he says, adding that many farmers believe these issues will be resolved before next year's harvest.
Fleet age has reached its highest point since 2013, he says, making it a replacement market.
"And customers are increasingly citing a need for newer equipment due to hours and the age on their machines," Lagemann explains, noting that replacement demand is "amplified" by the latest precision ag technology.
Deere dealers are centralizing their service capabilities to take full advantage of the technology the company brings to equipment in order to prevent downtime and maximize our customer's equipment investments, he says.
John Deere Connected Support, for example, allows the company to remotely help customers monitor their equipment through integrated telematics. Deployed two years ago, this is now included in the base package for all of our self-propelled large ag equipment.
"Overall, our dealers also play a critical role in the adoption of precision ag by our customers. Many of our large ag dealers now employ certified agronomists and are beginning to mainstream precision ag expertise across their dealerships with the intent of helping customers plan and execute their agronomic decisions," says Lagemann.
"Importantly, our dealers are making significant investments in both product support and precision ag capabilities."