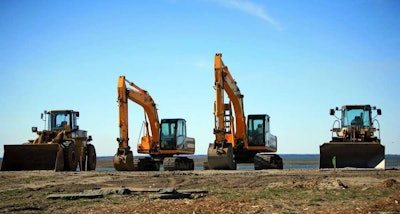 A construction equipment dealer in San Antonio faces up to 10 years in prison after admitting to bribing Maverick County, Texas, officials.
German Garcia Cano, 54, appeared in federal court Thursday afternoon and pleaded guilty to one count of paying a bribe to an agent of an organization receiving federal funds, according to an announcement from the U.S. Attorney's Office.
Cano admitted to bribing two Maverick County officials in return for the county leasing equipment from his business, GGC Enterprises, and to ensure that he received his checks from the county.
Between 2009 and 2012, Maverick County paid Cano's company hundreds of thousands of dollars to lease heavy equipment for numerous construction projects.
Cano is free on bond but will be sentenced in February. He is the 16th person convicted in connection with an ongoing federal corruption investigation in Maverick County. According to the San Antonio Express-News, the investigation was sparked when it was discovered Marverick County officials had "raided a $15 million state grant for paving roads, handing out inflated contracts in exchange for bribes."