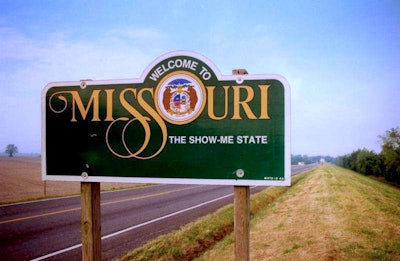 The Missouri Department of Transportation (MoDOT) marked 30 years of its Adopt-A-Highway Program with a celebration in Jefferson City.

Missouri began the program in 1987, following the effort by Texas in the mid-1980s to involve state citizens in helping to clean up areas around state highways.
Missouri has more than 5,200 groups and 50,000 volunteers involved in the program, with more than 6,000 miles of roadway being adopted.
"Adopter groups include commercial and private enterprises, civic and non-profit organizations, families and individuals," MoDOT reports. The cleanup work done by groups and volunteers is valued at about $1 million per year.
"This extra help allows us to devote resources to other much needed tasks," says MoDOT Chief Engineer Ed Hassinger.
The department says participants can offer help by cleaning up litter, mowing, "beautifying" areas through landscaping or planting native Missouri wildflowers and grasses. Those adopting highways must adopt at least a half mile of urban roadside or two miles of rural roadside, collect litter a minimum of four times each year, sign a three-year agreement, provide an "activity report" to MoDOT and follow safety procedures. The department provides safety training and materials, trash bags and pick up and disposal.
In recognition for adopting a highway, MoDOT provides adopters a sign with a group's name posted at each end of the adopted section and a certificate of appreciation.