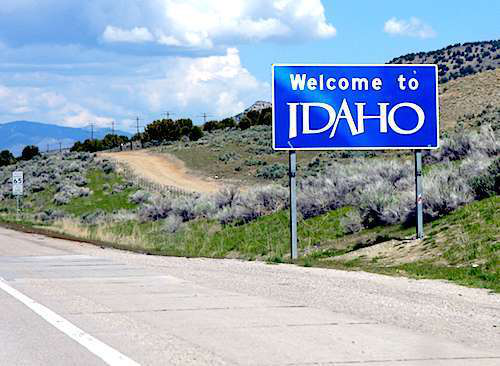 On Monday, the Idaho Senate and House approved legislation to invest $320 million-plus in the state's road system. According to The Spokesman-Review, the bill passed the Senate on a 19-16 vote, and the House voted 51-19 in favor of sending it on to Gov. Butch Otter's desk for approval, but not without some disagreement.
The bill authorizes $300 million in GARVEE bonds, which Idaho has been using since 2005. With these bonds, the state borrows against its future federal highway allocations to fund big projects now. The bill also extends Idaho's "surplus eliminator," which splits any unanticipated state surplus at the end of the year between roads and the state's rainy-day savings account, for two more years.
The bill also calls for diverting 1 percent of state sales tax proceeds, which are expected to be $15 million in 2018, to roadwork. Idaho had not yet tapped its state general fund for roads, but has relied on gas taxes, vehicle registration fees and federal funds to pay for roads.
The governor is opposed to using general funds to pay for roads, and Sen. Shawn Keough (R-Sandpoint) told the news agency that a 2-cent gas tax increase would raise more than the $15 million from the sales tax, and that the state's general fund would take a big hit this year from a bill that would remove Idaho's 6 percent sales tax from groceries.
House Transportation Chairman Joe Palmer (R-Meridian) told the news agency that, with GARVEE bonds, "We are not borrowing $300 million. We are giving the (transportation) department the authority to allow people to invest in the state of Idaho. To me that is a good investment. This is the proper role of government—we take care of the roads."