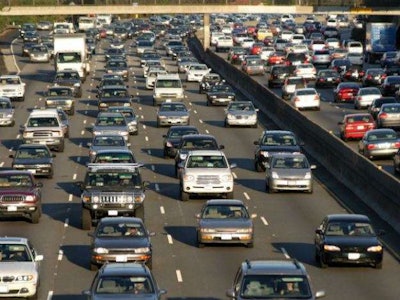 The Federal Highway Administration (FHWA) reports U.S. motorists used a record 71.8 billion gallons of gasoline in the first half of this year, marking an increase of 3 percent compared to the same time last year and the sixth consecutive increase for that time period.
The figures were released in FHWA's recent "Monthly Motor Fuel Reported By States" report. The agency uses the report to "better understand the changing needs of the American driver."
"Gasoline and diesel consumption data are of significant interest to analysts, given the role they play as contributors to the Highway Trust Fund which provides funding for highways and interstates nationwide," FHWA says. "The data is also indicative of the level of resource consumption and pollution emissions by the transportation sector which, in recent reviews, has been the leading source of greenhouse gasses among all sectors in the United States."
The top region, South Gulf, increased the most of any other area, with a 4.1 percent increase. The region includes eight states from Texas to West Virginia. California used the most of any single state, and used 7.65 billion gallons. Texas was the next highest with 7.1 billion gallons, followed by Florida at 4.57 billion gallons.
The top states by percentage increase in gasoline usage include Oklahoma (8.2 percent), Delaware (7.9 percent), Utah (7.2 percent). North Dakota's usage dropped by 5.9 percent, leading all decliners.
The report, along with the previous 18 years of data, is available here.