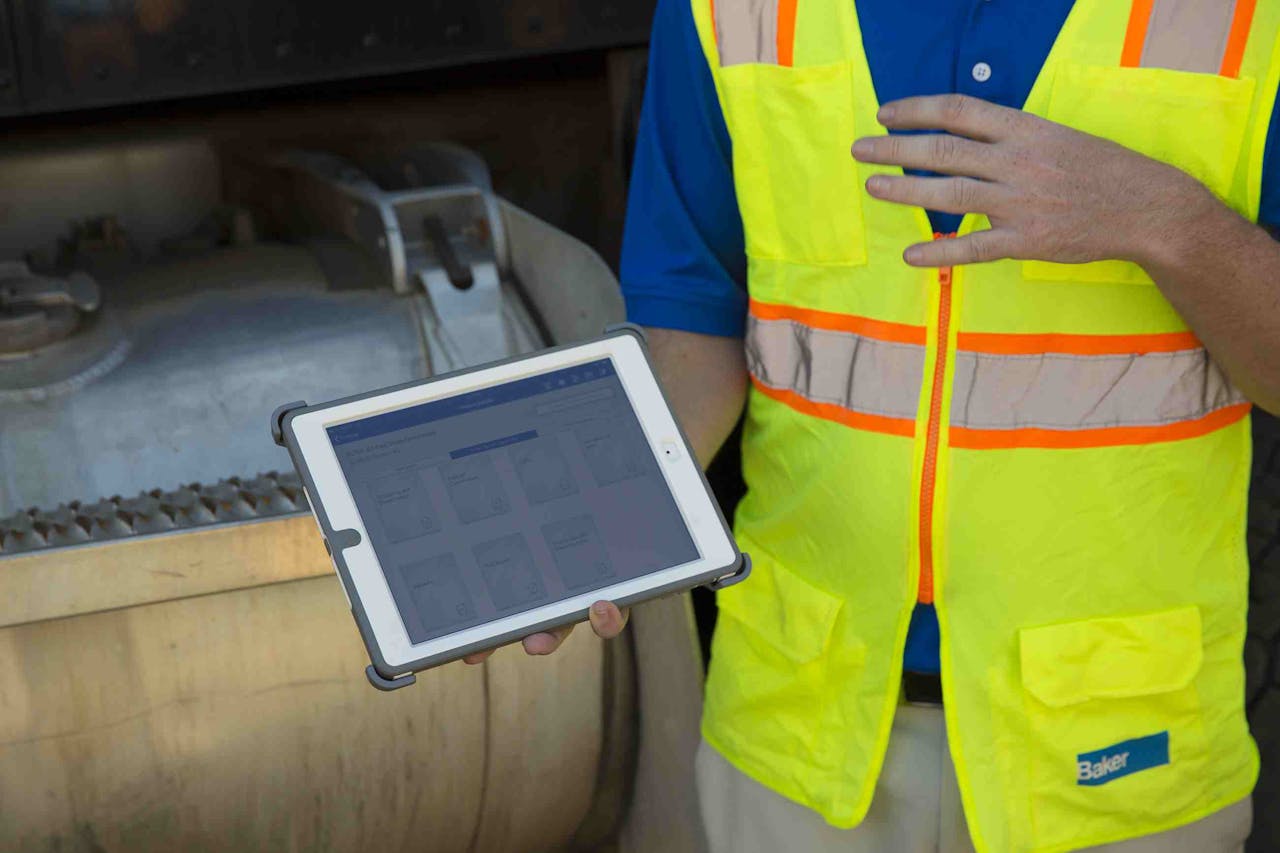 A Pennsylvania Department of Transportation (PennDOT) mobile construction app, MCDocs, will save the agency at least $28 million in administrative costs over a two-year period.
"We have nearly 400 inspectors on staff and 1,200 under contract to check on the roughly $2.5 billion worth of construction work we have underway each year," PennDOT Secretary Leslie Richards said during recent a demonstration of the app at an I-83 work site. "The mobile construction app reduces time spent on administrative tasks. As a result, inspectors are in the field an additional one and a half hours per a day, or nearly 300,000 additional person hours each year. Last year, the first it was rolled out, saw $11 million in productivity savings, and we expect an additional $17 million this fiscal year."
Richards says the agency expects to save $81 million over five years. "Our projects can be delivered in a much faster way than ever before," she adds.
The app saves the agency money by eliminating time inspectors spend traveling between office and work sites to submit reports, as they can now do this from the field. Plus, inspectors no longer have to carry around paper documents used as reference materials, as these are available on the mobile devices used.
PennDOT Inspector Dave Haverstock said as he walked through the app during the demonstration that documentation, including project plans, is uploaded into the app periodically as needed.
"The inspector has the option to scroll through the project plans through the app or he has the option to open them up in a different app like Adobe PDF editor, and then he will have the option to make notes throughout the day," he said.
PennDOT developed the app as part of Gov. Tom Wolf's GO-TIME challenge to make state government work "smarter."
"This innovation . . . provides a clear and exciting example of how technology improvement can make government both more efficient and effective," Wolf says.
PennDOT plans to make the basis for the app available to other state agencies that have similar requirements when conducting inspections.
MCDocs key features:
Interface with SharePoint
PDF merge
Internal file manager
PDF document merge and annotation capability
All documents are indexed and searchable
Annotate drawings on iPad