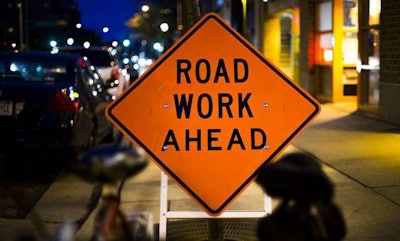 Hoping to lower the 2015 figure of 27 deaths in work zones on Columbia County roads, Georgia Department of Transportation (GDOT) and county officials have filmed construction zones around town for a new series of Public Service Announcements, wtvm.com reports.
Each week, a new online video will discuss different rules and aspects of what drivers need to know when traveling through construction zones.
"So you're going to have workers that are close to the roadway, so we drop the speed limits. But we really want people to kind of just be patient through there, be aware of what they're doing. Because if someone gets hurt, whether it be a motorist or a worker, I mean that's a pretty big thing to put on yourself," Steve Cassell, the Director for Columbia County Engineering Services, told the news agency.
Columbia County is even working on an interactive map that will allow drivers to stay up to date on detours, road closures, and more involving the road projects. "We'll have as much detail as we can. If there's a detour planned for it, so people can prepare and know. I think the more people know, the more they understand. They may not like it, but at least they know and are aware of what's going on," Cassell told the news agency.
Since 1973, 53 GDOT employees have died in work zone incidents, but there have been even more driver deaths. The agency told reporters that drivers should pay attention in a road work area and expect the unexpected. They should slow down and watch for workers.