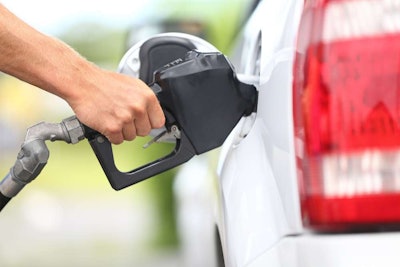 Voters in Portland, Oregon, narrowly approved a 4-year, 10-cent-per-gallon gas tax increase to be used for transportation system updates, according to a report by The Oregonian.
The tax would start in September this year and continue until 2020 and will be the highest local gas tax in Oregon.
Slightly more than half (56 percent) of the tax revenues would be used for paving projects, while the remainder would be set aside for safety improvements such as pedestrian and bike bath updates.
For paving projects, $35.84 million would be set aside, with the bulk, $8.6 million, to be used for citywide basic road repair. Other large projects would include sections of SE 136th ($4.01 million), SW 4th Avenue ($3.42 million) and SE Foster ($3 million). The paving budget also calls for $2.3 million in contingency project work.
Projects designated for the Portland Safe Routes to School would be allotted $8 million for safety updates to sidewalks and crossings for at least 11 schools districts. An additional $6.35 million would be set aside for five sidewalks around the city.
Safety improvements to what is considered High Crash Corridors—areas with a "disproportionate number of crashes" on areas of the Portland's transportation system—would receive $3.94 million.
Twelve crossing improvement projects aimed at reducing crashes would be allotted $3.36 million. Protected bike lane projects would get $3.2 million.
Portland's Neighborhood Greenways, residential streets that connect schools and parks and provide access to businesses and transit, would receive $2.41 million. Finally, a series of projects that add wider shoulders to sidewalks would get $891,586.
The full list of proposed projects, and value, is available here.