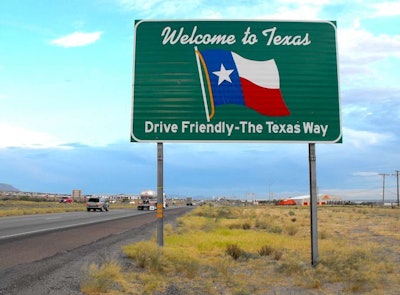 The Texas Transportation Commission (TTC) has approved nine transportation projects valued at $436.84 million for the November round of Proposition 1-funding projects.
The October round included three projects valued at $45 million. The TTC has now approved 131 of the planned 200 projects to be funded by Proposition 1.
This round includes the following highway projects, counties and amounts:
US 180, Stephens County: $4.05 million
IH 35, Travis County: $71.53 million
IH 10, Orange County: $5.43 million
SH 31, Navarro County: $76.39 million
US 79, Leon County: $5.14 million
US 79, Freestone County: $2.35 million
IH 30, Tarrant County: $228.44 million
RM2244, Travis County: $9.84 million
SH 364, Hidalgo County: $6.85 million
SL 8, Harris County: $26.82 million
Proposition 1 will cover more than 800 miles of highway rehabilitation, including 500 miles of new highway lanes; 114 replaced, widened, or rehabilitated bridges; and 159 miles of passing lanes added to rural highways, the Texas Department of Transportation (TXDOT) reports.
"The commission and TxDOT continue to deliver needed transportation projects that will greatly benefit Texas drivers and the state's economy," said TxDOT Executive Director Joe Weber. "The message from community leaders and local planning organizations, as well as the message sent by voters when they approved Proposition 1 last November, is that transportation concerns must be addressed in a manner that is both efficient and effective. Our efforts continue to prove we hear and understand that message."