by John Latta, Tina Grady Barbaccia and Mike Anderson
New Life Expectancy
Self-curing concrete from Canada and long-lived bridge decks
A more durable concrete that will increase the average lifespan of bridge decks by more than 20 years compared to typical high-strength concrete, and by more than 40 years compared to normal-strength concrete, has been developed by Dr. Daniel Cusson, a senior researcher at Canada's NRC Institute for Research in Construction (NRC-IRC).
This high-performance concrete has been specially formulated to minimize shrinkage, which is typical of high-strength concrete, while maintaining its excellent mechanical properties. It also greatly reduces cracking, which diminishes the penetration of aggressive agents into the concrete, such as chlorides from the de-icing salts used on roads. As a result, it takes considerably more time for the chlorides to reach the steel reinforcement, initiate corrosion and induce further damage to the structure.
The key difference is in the sand: lightweightt, porous, shale-fine aggregate, which replaces about a quarter of the normal sand used to make concrete. This porous sand can hold up to 20 percent of its own weight of water, which serves to cure the concrete uniformly from the inside, thus preventing self-desiccation. With a unit cost only 5 percent higher than that of a standard high-strength concrete, Cusson expects concrete bridge decks made with this new concrete to last longer, saving taxpayers money in annual bridge maintenance, recurring repairs and associated traffic disruption, and replacement.
Currently, this new self-curing, high-performance concrete is being put to the test at the NRC outdoor slab testing facility, where its mechanical performance and corrosion resistance are being monitored with embedded instrumentation and periodic nondestructive testing. This field testing is being conducted under the severe weather conditions that most Canadian bridges face: cyclic loading, exposure to de-icing salts, freeze-thaw cycles, wet-dry cycles and solar radiation.
This concrete formulation is being considered for the deck construction of the Canal Bridge, which is part of the North Channel Bridge replacement project in Cornwall. The $75 million infrastructure project from Federal Bridge Corp. is slated to start later this year. Research partners include the City of Ottawa, Federal Bridge, National Capital Commission, Transports Québec and W.R. Grace.
For more information, contact Daniel Cusson at daniel.cusson
@nrc-cnrc.gc.ca or 613-998-7361.
Editor's Note: This story and photo are reproduced from the March 2011 issue of Construction Innovation (www.nrc-cnrc.gc.ca/ci) with permission from the National Research Council of Canada Institute for Research in Construction
Innovation: Learn How it's Done
This could change the way you do what you do.
It's the inaugural TransOvation Workshop and Exhibition (September 6-9, Lansdowne Conference Center, in Leesburg, Virginia). Speakers will share the secrets of their "idea incubating" corporate cultures and how they have used innovative thinking to solve problems and change the way their companies do business.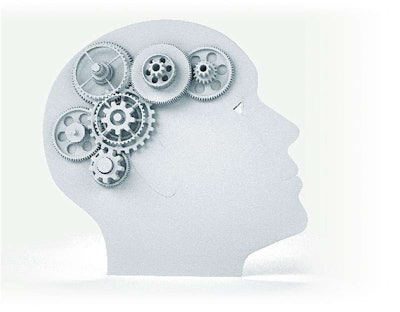 And Better Roads is a media partner to the event that is the work of the American Road and Transportation Builders Association. The program was developed specifically for young industry executives and offers Professional Development Hours.
Speakers include:
• Ted Zoli, a heralded bridge engineer and a vice president at HNTB, is a 2009 MacArthur Foundation Fellowship recipient. Esquire magazine profiled Zoli in a 2010 cover story, "The Brightest: 16 Geniuses Who Give Us Hope." Zoli also teaches at Princeton and Columbia.
• John Hillman, winner of the 2010 Engineering News-Record magazine "Award of Excellence" for his development of the Hybrid Composite Beam.
• Darcy Winslow, Nike's sustainability innovator and executive-in-residence at MIT's Sloan School of Management, has been called a "business rock star." She will reveal how her team brought a sustainability revolution to Nike.
• Jerry Karel, 3M's technical director, is a long-time practitioner and leader of R&D programs at Bell Laboratories and 3M.
• Dr. Rachel K. Arulraj, an award-winning speaker, has spent her entire career bringing innovation to transportation design through new technologies.
Participants will explore two new complex highway and bridge projects in the Washington, D.C., area — the Woodrow Wilson Bridge and Intercounty Connector — and learn how innovative thinking was brought to bear during the planning, design and construction phases to overcome challenges; build teamwork; gain public support; and add value while controlling costs. Attendees will also learn the nuances of protecting their firm's intellectual property in an open-procurement environment and how 3D and 4D technology will change the face of transportation design in the 21st century.
Registration, sponsorship and exhibition information is available at www.transovation.org
Say What?
"This will make my Republican friends puke — as gas is going to go down here now, we ought to just slap a 50 cent or a dollar tax on a gallon of gas."
General Motors Chairman and CEO Dan Akerson, looking to get more people to buy smaller vehicles
Aha! The Congestion Conundrum
A new report delivers what it calls "The Fundamental Law of Road Congestion."
Essentially that law is this: building more roads is unlikely to relieve congestion.
Two Canadian researchers investigated the effect of lane miles of roads on vehicle-miles travelled (well, they're Canadian, they did it in kilometers). The foundations underlying the fundamental law of highway congestion, they say, are these: "people drive more when the stock of roads in their city increases; commercial driving and trucking increase with a city's stock of roads; people migrate to cities which that are relatively well well-provided with roads."
What's more, they found, a new lane lane-mile of roadway "diverts little traffic from other roads."
Gilles Duranton and Matthew A. Turner, from the University of Toronto, say simply that their results do not support the notion that adding highway capacity is key to helping to reduce traffic congestion."
Glasnostrak
John L. Mica (R-FL), Chairman of the House Transportation and Infrastructure Committee, and Bill Shuster (R-PA), Chairman of the House Railroads, Pipelines and Hazardous Materials Subcommittee, have come up with "a new direction for U.S. passenger rail service."

"After 40 years of costly and wasteful Soviet-style operations under Amtrak, this proposal encourages private sector investment and operations in U.S. passenger rail service," Mica said. "Competition in high-speed and intercity passenger rail will cut taxpayer subsidies, improve service, and bring our nation into the 21st century of passenger rail transportation.
"Amtrak has repeatedly bungled development and operations in the Northeast Corridor, and their new long-term, expensive plan to try to improve the corridor is simply unacceptable," Mica continued. "The nation cannot afford to continue throwing money away on this highly subsidized, ineffective disaster. It is time for a new direction"
The Mica/Shuster initiative aims to end Amtrak's monopoly, bring private sector expertise and financing to the table, create competition and jobs and bring real high-speed rail to the nation's Northeast Corridor between Washington, DC, New York City and Boston. The proposal will also give states greater control and authority over their intercity passenger rail services, currently operated by Amtrak.