Probing Two Groups and Deadly Crashes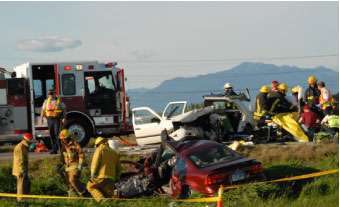 The Texas Transportation Institute's Center for Transportation Safety (CTS) is investigating the reasons why two distinct population groups — Hispanics and U.S. military personnel — are experiencing above-average deadly crash rates. They are separate research efforts.
Data show that Hispanics have a disproportionate risk of dying or being injured in traffic crashes. So, CTS has begun a Latino Traffic Safety Initiative (LTSI) in Texas, and hopes to offer countermeasure approaches.
Nationally, the figures are alarming:
• Motor-vehicle crashes are the leading cause of death for Hispanics ages 1-34.
• Hispanic children ages 5-12 are 72- percent more likely to die in a motor-vehicle crash than non-Hispanic children and they are less likely to wear a restraint device.
• Hispanics are more likely to drive under the influence of alcohol or other drugs, and are more likely to be driving without a valid license.
"We have a lot of questions about injuries and fatalities among the Latino population," CTS Senior Research Scientist Katie Womack points out. "What are the ages of the crash victims? Are more males or females killed and injured? What are the causes of the crashes? Were the occupants wearing safety belts or using child restraints? How big of a problem is impaired driving among Hispanics in Texas?
"We suspect that the Texas figures will show a disproportionate Hispanic fatality and injury rate similar to the national figures," Womack predicts. "If they do, how do we best approach this problem?"
A March 2011 article in the military publication Medical Surveillance Monthly Report "Motor vehicle accidents (MVA) are the leading cause of deaths of U.S. military members during peacetime. During the four years prior to operations in Iraq and Afghanistan, one-third of all deaths of service members were caused by MVAs. Since the beginning of those operations, there have been nearly as many deaths of service members due to 'transportation accidents' as war-related injuries."
The article reported that more than 4,000 active-duty service members died in crashes during that period, with motorcycle deaths accounting for 24 percent of the fatalities.
America's Cities Going Bald
The vibrant trees that are the crowning glory of America's cities are rapidly thinning out.
According to a report in the journal Urban Forestry & Urban Greening, tree cover in urban areas of the United States is on the decline at a rate of about 7,900 hectares or 4 million trees per year. Tree cover in 17 of the 20 analyzed cities had statistically significant declines, while 16 cities had statistically significant increases in impervious cover.
The estimate comes from paired aerial photographs, interpreted to assess recent changes in tree, impervious and other cover types in 20 U.S. cities, as well as urban land in the Lower 48. Only one city (Syracuse, N.Y.) had a statistically significant increase in tree cover, says the report by David Nowak and Eric Greenfield.
Say What?
"How about doing away with the (federal) Department of Transportation?"
—Congressman Tom Graves (R-GA), whose proposal would also end the federal gas tax, quoted in the Rome News Tribune (Ga.).
At Last!
A Trade Show for Construction Pickups
The ProPickup Truck Expo, a new trade show event showcasing heavy-duty, hard-working pickups (and their accessories) used in construction including road and bridge work, will take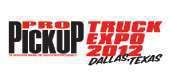 place Aug. 23-25 as part of the Great American Trucking Show (GATS) at the Dallas Convention Center.
The Expo, which runs concurrent with GATS in an adjoining exhibition hall, will be produced by Randall-Reilly's ProPickup magazine. Randall-Reilly, of course, publishes Better Roads.
In addition to hundreds of aftermarket automotive products and vehicles on display, the ProPickup Truck Expo will provide educational seminars called SmartSessions headlined by industry leaders and experts in the automotive aftermarket. "Our SmartSessions will cover a wide range of topics, from how to increase fuel mileage, to setting up the mobile office, to spec'ing out their next new pickup," says Bruce Smith, editor of ProPickup.
For more information, contact Rhianna Richey, rrichey@randallreilly.com; (205) 248-1524.
Dial-A-Plow

Your phone can get you to snow-cleared streets in the Motor City these days.
Wayne County, Michigan (a.k.a. Detroit), has released its Compass web portal providing real-time vehicle, traffic and video information to residents. Compass combines information from a variety of sources, from the city and from the Web, to provide a single integrated live view of what is happening on the streets of Wayne County. So, on your smart phone or laptop you can see where the snow plows and salt trucks have been and haven't been.
De-Stressing Inner-City Parking
Seattle is looking into letting parkers use their cellphones to pay instead of clumsily shoveling change into meters in the rain. Simply download a free app and use it to punch in the code the city assigns to you when you end up curbside. No app? Okay, use the keypad and dial a phone number. Not quite as cool as the app, but you stay dry.
New York City is following San Francisco's example and testing a system of sensors that indicate open spaces that you can find on your laptop or smart phone. San Francisco has already gone to work on the pay-by-cellphone route, too.
Other cities are testing both forms of finding/paying as they try to help frustrated drivers in crowded inner cities avoid one of the great headaches of urban driving and maybe some ugly scenes.
Le Rental

Our recent surveys of readers have shown that renting equipment is becoming increasingly popular for contractors and, surprisingly, gaining quickly among agencies. So, why not go to Paris and find out more about how it might work for you?
Okay, that's reaching.
But April's giant Intermat trade show (officially the International exhibition for equipment and techniques for construction and materials industries) in Paris, April 16-21, has added a new wrinkle: rental.
And, remember, at the main event, there is always the North American pavilion sponsored by the Association of Equipment Manufacturers. This monster show is already 30-percent bigger than its last version in 2009, so it's not a reach to say there is something for everyone in our business.
Two days of the show (April 17- 18) will be dedicated to rental sector global issues, with two special roundtables presented by European rental companies, contractors and equipment manufacturers. There is also the chance to visit two rental companies near the show.