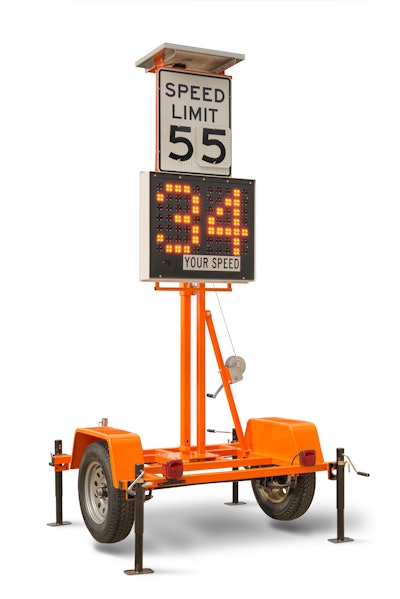 Traffic safety product manufacturer K&K Systems has released its telescoping winch radar, which winches straight up and down, can winch up to 7 feet above ground and rotates 360 degrees.
The radar is designed for use in construction zones, speed zones, work zones, at college and professional game day and for police regulation. It warns drivers when they are speeding and alerts drivers to speed limit changes.
The 360-degree rotation simplifies set-up. Once the trailer is in place, the radar display can be easily adjusted by turning it to the proper direction.
The radar's ability to winch up to 7 feet allows drivers to see pedestrians or construction workers behind it, and it remains visible when placed behind large construction equipment.
Other features include two violator alerts — over speed and blanking — as well as swivel jacks for leveling.