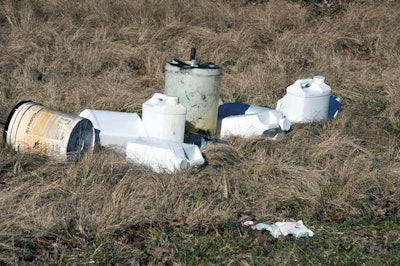 Adopt-A-Highway volunteers in Missouri are seeing an increase in the amount of dangerous discarded materials on roadsides, CBS St. Louis reported.
Missouri Department of Transportation (MoDOT) District Maintenance Engineer Becky Allmeroth said the volunteers have seen more guns, cell phones and meth-making materials–including two-liter bottles, coolers and tanks–along the sides of roadways.
Allmeroth said there was a case in which one worker picked up what appeared to be a discarded soda can. But when a hidden cocaine compartment exploded, he was sent to the hospital.
Allmeroth cautioned that anyone in these areas to not touch these materials. Instead, she advised, "Call your law enforcement officials and let them know it's there."
Allmeroth said the debris has been found in many areas across the St. Louis region.