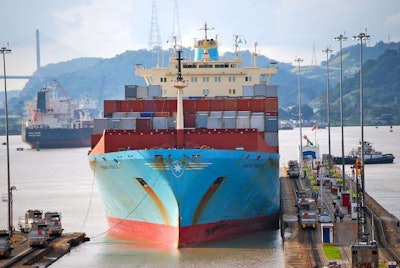 The Senate Environment and Public Works (EPW) Committee has introduced and approved the Water Resources Development Act (WRDA), Governing.com reported.
The legislation, brought on at least in part by the expansion of the Panama Canal, focuses on key points for waterway development such as project authorization, project delivery reforms, harbor maintenance, innovative financing and project deauthorizations.
The WRDA comes after years of complaints from port officials and shipping companies about underutilization of the Harbor Maintenance Trust Fund.
Though the trust fund collects approximately $1.6 billion to $1.8 billion in revenue each year, only about $800 million is actually spent on harbor maintenance. According to the Governing.com report, the rest of the funds accumulate into a big balance to offset congressional spending and reduce the deficit. In fact, the fund's end-of-year balance, which was projected to be $6.4 billion in 2011, is estimated to accumulate to $22 billion by 2021.
However, the WRDA is supposed to prevent further misuse of the fund. Senate EPW Committee leaders have stated that the legislation contains provisions to ensure the money goes where it should.
The bill, which the committee approved unanimously, is set to go in front of the full Senate in April or May.
Read the EPW's outline of the Water Resources Development Act here.