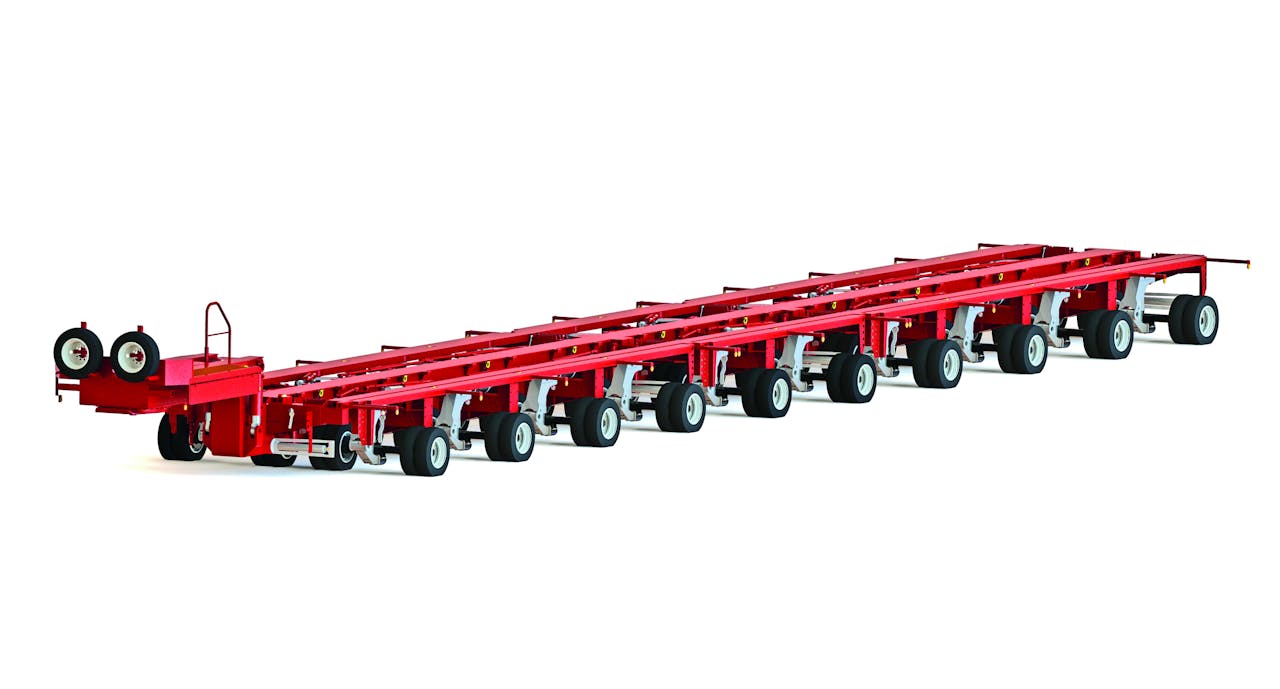 Transport vehicle manufacturer Scheuerle has introduced its Dual Lane Trailer HighwayGiant, which is designed to meet distribution requirements on North American highways.
The trailer allows the loading area to be adapted to the needs of the load, and the chassis is designed with a lightweight construction to provide optimal payload weight ratio.
The penulum axles feature hydraulic cylinders that have a large displacement volume to allow the operator to drive under and pick up loads. The pendulum axles, along with a steering system that has a steering angle of up to approximately 60 degrees, enable the operator to maneuver around tight curves.
Additionally, the trailer is designed to easily allow connection of a gooseneck or drawbar as well as spacers and decks.
An optional PowerBooster is available to enable the trailer to be driven without a tractor.