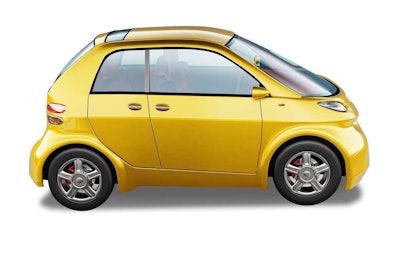 Well, this list is not surprising.
Apparently the soccer mom minivan is uncool to drive, and particularly embarrassing for men to have as their mode of transportation.
According to the results from a CarInusrance.com survey, inexpensive compact cars and minivans are the most embarrassing vehicles. Men said hybrid cars and minivans are the most embarrassing. For both men and women, sports cars of the least embarrassing.
Shocker, right? Sure, I'd much rather drive a nice sports car than a minivan, but I have a couple of kids and frequently take others with me. I also have a very large extended family (I'm Irish, what can I say?) and often travel out of town. For me, it's all about practicality. I think I'll keep on driving my minivan.
Here is the list of the most embarrassing cars to drive, according to CarInsurance.com:
1. Inexpensive compact: 29%

2. Minivan: 23%

3. Eco-friendly hybrid: 15%

4. Large SUV: 11%

5. Large pickup truck: 10%

6. Large luxury car: 9%

7. Sports car: 2%
Here's how CarInsurance.com came up with these percentages: CarInsurance.com commissioned a survey of 1,500 licensed drivers, who were shown a gallery of 12 images of vehicles. Participants were asked to rate each vehicle as embarrassing or not, then to rate their top three choices, most embarrassing first. The Cringe Score assigned point values to all 1, 2 and 3 rankings, then standardized them to a 1 to 10 scale.