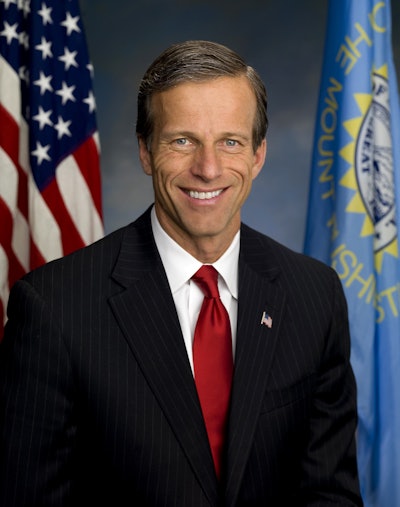 Sen. Jim Thune (R-S.D.) hinted at the possibility of a gasoline tax increase in order to pay for the highway trust fund that's scheduled to run out of funds in May.
In an interview on "Fox News Sunday," Thune said that while he is opposed to increasing the gas tax, lawmakers must "keep all options" open.
"I don't favor increasing any tax," Thune said. "But I think we have to look at all options."
Meanwhile, Sen. Bob Corker (R-Tenn.) has proposed cutting other taxes while raising the gas tax user fee $0.12.
"I don't think we take anything off the table at this point," said Thune, who will chair the Senate Commerce, Science and Transportation Committee. "Those discussions continue… It is important that we fund infrastructure."
If Congress is having any trouble coming up with a New Year's resolution, figuring out a long-term transportation funding plan would definitely be one way to go.