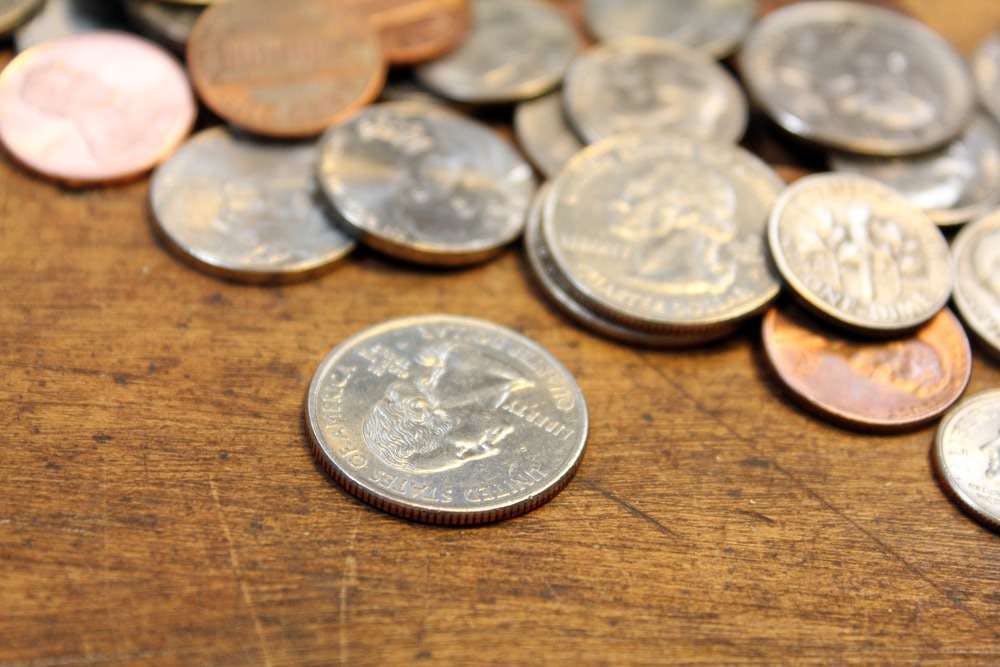 Do you remember the days after high school graduation or back in college when you'd search your car or couch cushions to find loose change to pay for your late-night coffee while studying – or, ahem, that late-night meal after an evening out at various establishments with friends (consuming only coffee and soda pop, of course!)?
I do. I'm far past my college days, but I actually did that a couple of weeks ago while at the car wash hoping to find quarters so I could vacuum my car. (Hey—it's an age of people often paying for items with credit or debit cards. I rarely have much cash or change on me.)
If I worked for the Transportation Security Administration (TSA) at the airport, I'd never be searching for change. In fact, I'd have thousands of dollars right in front me.
According to a December 2013 article in the Washington Post, TSA collected $531,395.22 in change left behind at checkpoints. The fiscal 2012 report, obtained by the news agency, reports that TSA collected about $499,000 in U.S. currency, and another $32,000 in foreign currency, at their checkpoints.
TSA is required by federal law to report to Congress the amount of unclaimed money it keeps every year.
Current law requires the TSA spend that money on providing civil aviation security, according to the Washington Post report. However, in 2013, the government agency only used about $6,500 of the money it collected in 2012. In the TSA's report to Congress, the money was spent on the translation of some airport checkpoint signage into foreign languages and on miscellaneous administrative overhead, the Washington Post reports.
In early December 2013, the House also passed a bill – the TSA Loose Change Act – that would require TSA to give nonprofits such as the United Service Organization nearly $500,000 in quarters, dimes, nickels and pennies it collects every year at the airport screening checkpoints, USA Today reports. The money would help fund airport programs that support service members as they go from city to city, according to the report.
Rep. Jeff Miller (R-Florida), who was the main sponsor of the TSA Loose Change Act – says what seems like a small amount of change left behind actually amounts to hundreds of thousands of dollars every year and it can help the U.S. military.
"The TSA has been keeping the pennies, nickels, dimes, and quarters from your change purse to pay for their bloated bureaucracy," Miller says in a press release from his office. "If TSA representatives get to play 'finders keepers' with your hard-earned cash, what's the incentive to try to get the loose change to its rightful owners?"
He says he would rather see the unclaimed change help military personnel on their way home from the battlefield than let TSA keep it.
"The lost change should be put to good use, and I know that the thousands of coins will have a positive impact on millions of our nation's warriors," Miller says in the press release.
According to the USA Today report, the following 10 airports reported finding the most money left behind by travelers at airport checkpoints during fiscal year 2012:
1) Miami International: $39,613
2) McCarran International (Las Vegas): $26,900
3) O'Hare International (Chicago): $22,116
4) Los Angeles International: $21,916
5) John F. Kennedy International: $21,201
6) Dallas/Fort Worth International: $20,190
7) San Francisco International: $19,874
8) Washington Dulles International: $16,537
9) Logan International (Boston): $16,406
10) George Bush Intercontinental (Houston): $16,082
For a video from the Washington Post's Reid Wilson about the TSA Loose Change Act, click here.