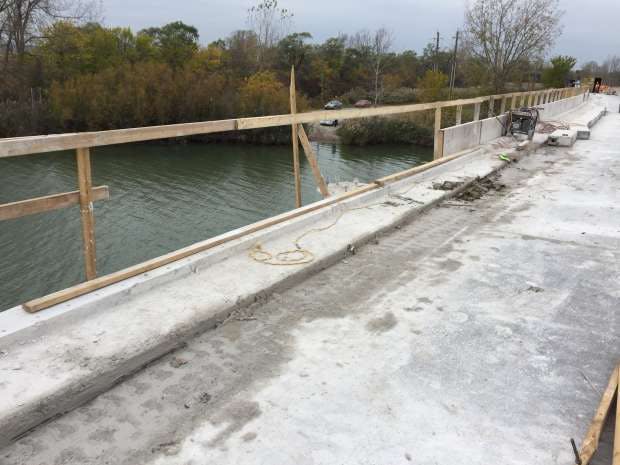 An excavator with the operator still inside the cab fell off a bridge in Amherstburg, Ontario, Canada, Wednesday, Nov. 1, CTV News Windsor reports.
The Ministry of Labour closed the bridge while it was investigating the accident.
The police told the news agency that it appeared that a guard rail had given way, causing the excavator to fall into the water beneath the bridge. The worker was taken to hospital, but was not seriously injured.