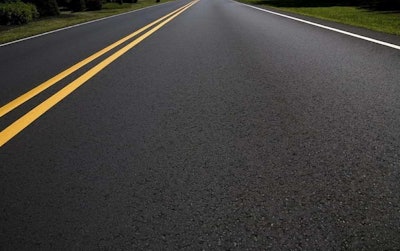 On Monday, Feb. 5, 2018, Weld County Commissioners voted 4-1 to approve a permanent asphalt and concrete plant near Severance, Colo., The Tribune reports. The decision was based on Simon Contractors, the company that would operate the plant, taking a number of steps to reduce the impact of the facility, including the following:
Roadwork — Company representatives agreed to add left and right turn lanes on westbound Weld 80.5 at Colo. 257 to improve traffic flow onto Colo. 257 with the expected increase of truck traffic to the plant. There are also plans to put a left turn lane from southbound Colo. 257 onto Weld 80.5, a right turn lane from northbound Colo. 257 onto Weld 80.5, and an acceleration lane on northbound Colo. 257 for Weld 80.5 traffic turning north. Plus, interior roads will be paved to help cut down on dust.
Water quality — Company representatives put forth a plan that would prevent any stormwater runoff from reaching a nearby irrigation ditch. Runoff will be kept on site and treated in lined retention ponds before being piped underneath the ditch and onto land to the south of the ditch with that land owner's approval.
Noise — The company agreed to meet residential noise standards to the east, which is where the nearest residence is located. The company will probably use hay or corn bales to reduce noise there.
Sight — Company representatives plan to put in a 10-foot high by 75-foot wide land berm with trees and bushes on top, and will be responsible for maintaining the landscaping. County commissioners will be able to approve the landscaping plan at an upcoming meeting.
Hours of operation — Operating hours will be limited to one hour before sunrise to one hour after sunset, with no nighttime paving activities for governmental entities, such as the Colorado Department of Transportation. Commissioners rejected a request from company representatives to allow nighttime operation for essentially any customer or purpose, saying emergency situations can be dealt with at the time.