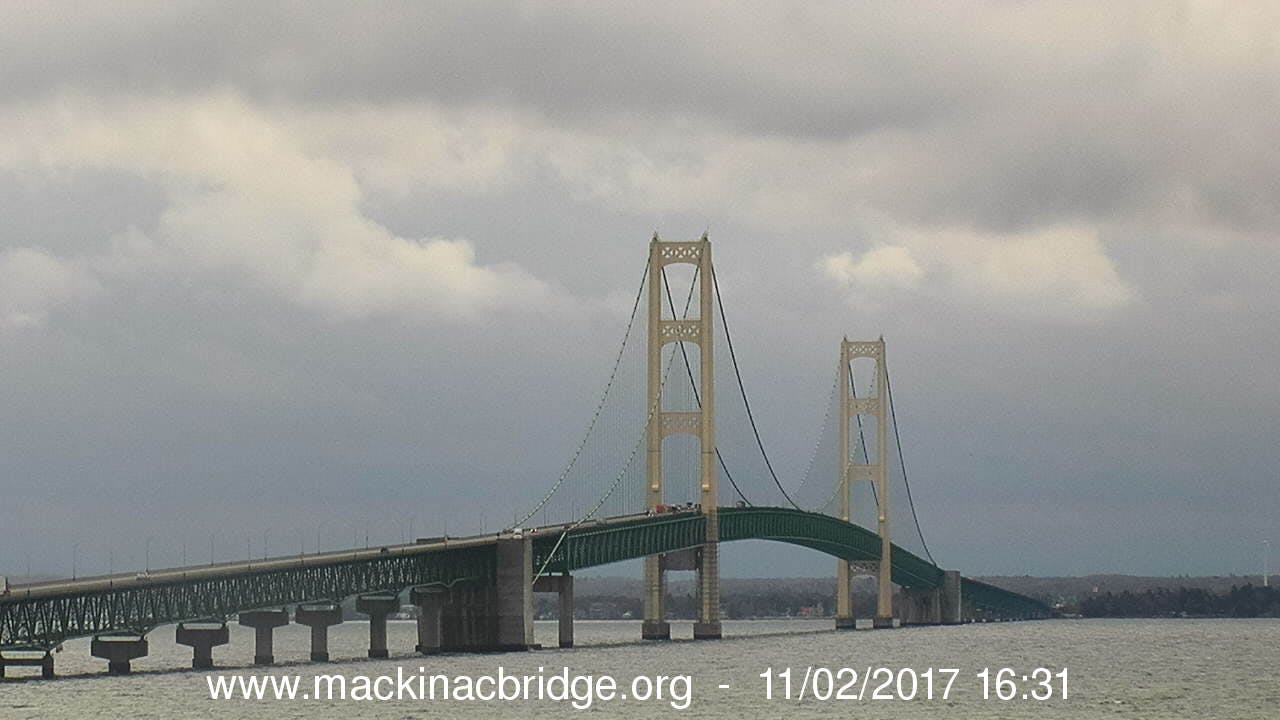 The Mackinac Bridge celebrated 60 years on November 1. According to WXYZ Detroit, the "Mighty Mac" is the longest suspension bridge in the western hemisphere at 12,826 feet (nearly 2.5 miles) and the fifth longest in the world.
According to the Mackinac Bridge Authority, the idea of the bridge came from the Lansing Republican newspaper on Feb. 5, 1884, when it discussed how the year-round boat service across the Straits of Mackinac had failed and a bridge or tunnel would be required to provide a permanent route.
But, it wasn't until the 1920s when then Gov. Fred Green asked the state highway department to study the feasibility of building a bridge across the Straits when traffic on the only ferry became too heavy. The department's report was favorable, but noted that it would cost approximately $30 million to build, so the project was dropped. Once the Mackinac Bridge Authority was finally appointed in June 1950, bridge construction began on May 7, 1954 and it opened to traffic on Nov. 1, 1957.
The entire bridge weighs 1,024,500 tons (2 billion pounds), is 5 miles long with a 54-foot wide roadway, and has main towers that top out 552 feet above the water. The bridge required 42,000 miles of wire for the main cables, each of which has a maximum tension of 16,000 tons.