Mississippi motorists are seeing a total of $2.9 billion in additional costs associated with vehicle operation, safety and congestion, according to The Road Improvement Program's (TRIP) most recent state condition report.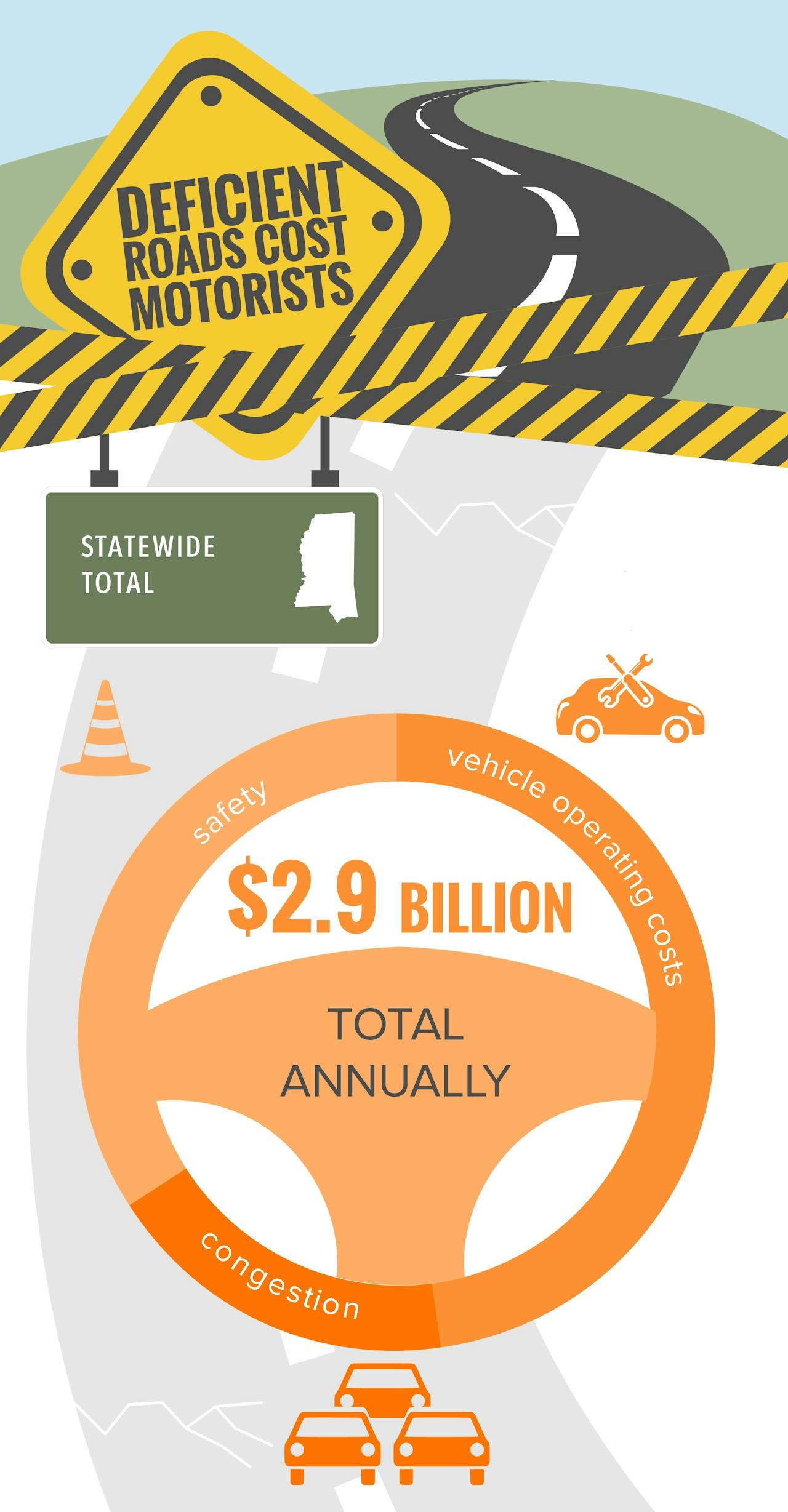 "Mississippi Transportation by the Numbers: Meeting the State's Need for Safe Smooth and Efficient Mobility," finds 43 percent of the states major locally and state-maintained roads and highways are in poor condition, with 21 percent in mediocre condition, 12 percent in fair condition and 24 percent in good condition.
TRIP finds that 12 percent of the bridges are rated as structurally deficient.
Statewide, vehicle operating costs for motorists reach $1.4 billion, with safety-related issues costing $1 billion and traffic congesting costing another $530 million.
"Municipalities in Mississippi are responsible for more than 23,000 street miles," says Jimmy Clyde, mayor of Magee and president of the Mississippi Municipal League. "As a mayor, I can confirm that one of most requested services from my citizens is better and safer streets. More than half of Mississippi citizens live in municipalities, and they expect and deserve safe, well-maintained streets. The cost of providing and maintaining streets and bridges continues to outpace current municipal revenue streams. Raising property taxes should not be the only recourse for generating new revenue. If cities and towns can improve their street infrastructure, the climate for economic development will continue to improve and more jobs can be created for all Mississippians."
TRIP periodically releases state and national reports such as this one to highlight the need for additional investments for transportation infrastructure at the local, state and national levels. These reports are available at tripnet.org.