An exclusive Equipment World report on the state of mental health in the construction industry
Toolbox talks on the dangers of slips, trips and falls or proper PPE are daily occurrences on jobsites, but when was the last time the topic was mental health?
Yet construction workers are five times more likely to die by suicide than all of the physical causes of jobsite fatalities combined.
In 2020, 1,008 construction workers died on the job in the U.S., according to the CDC. That pales in comparison to the 5,500 construction workers who died by suicide.
In this series, Equipment World editors explore the confluence of factors leading to sky-high suicide rates in the industry. We also examine the resources available to suffering workers and how the industry can begin to turn the tide on the alarming trend of unaddressed mental health and substance abuse issues that can lead to suicide.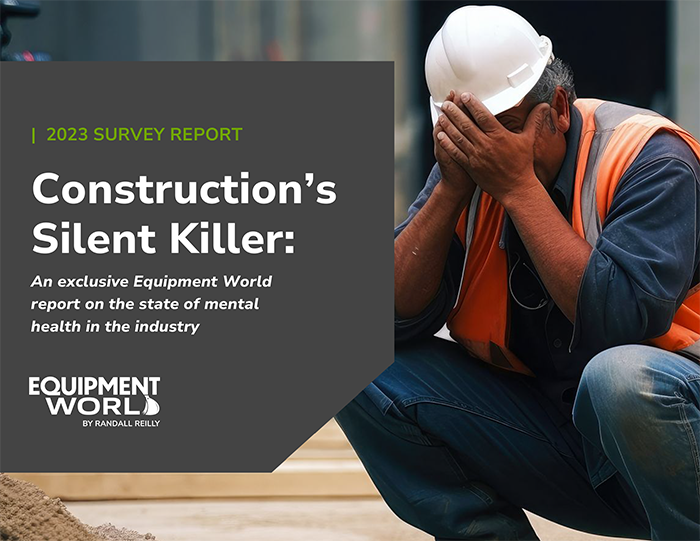 In this report, you'll find the latest independent survey data from nearly 300 construction industry professionals on:
Their current mental health
The most significant stressors in their life
The resources – or lack thereof – available to them
Shining a brighter light on this silent killer facing the construction industry and offering strategies to help are necessary steps toward saving the lives of thousands of workers each year.
Fill out the information below to access your Equipment World report on the state of mental health in the construction industry: