The 2014 Contractor of the Year program honors contractors who have …
Successfully managed their companies through the ups and downs of construction. These contractors exemplify the highest standards of construction professionals, including business acumen, mark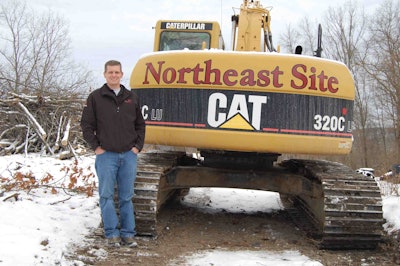 eting and equipment management expertise, attention to safety and community involvement. (This contest is limited to contractors with between $3 million and $15 million annual revenues, averaged over the past three years. Check here for rules and criteria.) Equipment World editors choose the top 12 finalists from applicants from across the country.
As recognition for these qualities …
Caterpillar, Contractor of the Year sponsor for more than 13 years, will host a representative and guest from each finalist company in Las Vegas March 7-10, 2014, capped by VIP attendance at the 2015 NASCAR Sprint Cup Series race in Las Vegas, Nev. Contractor of the Year finalist companies will be featured in an article in Equipment World. All finalists will be honored at an awards banquet where the Contractor of the Year is named. Finally, the winner will be featured on the cover of the May issue of Equipment World.
To be considered …
Simply fill out the online form; you may also choose to download the form, to print and fill out later. All applications must be received by October 4, 2013. To support your entry, you may attach additional items, such as letters of reference, newspaper clippings on yourself or your company, photos, etc. Printed applications can be mailed or faxed to:
Editor
Equipment World
3200 Rice Mine Road N.E.
Tuscaloosa, AL 35406
Fax: (205) 345-5695
All Contractor of the Year finalists will be notified of their selection during November, 2013.