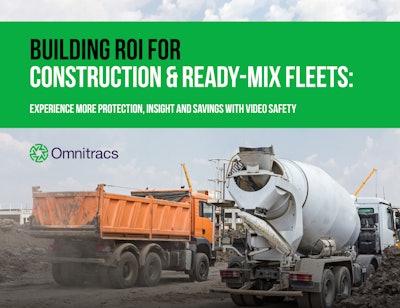 The construction and ready-mix industries face unique challenges when it comes to safety. Fleets often operate on uneven surfaces and in crowded environments, leading to a higher chance of collision, property damage and injury.
As a result, fleets take managing risk and operating safely very seriously— not only to ensure the safety of their employees and the general public, but also for the secure transportation and delivery of the materials they're hauling. In addition, a safer fleet reduces costs, claims and litigation, while also improving operational efficiency.
Rather than focus on problems construction companies face, this eBook focuses on solutions! Learn how video-based safety has helped fleets like yours and how it can impact your bottom line today, while also positioning you for a safer tomorrow.