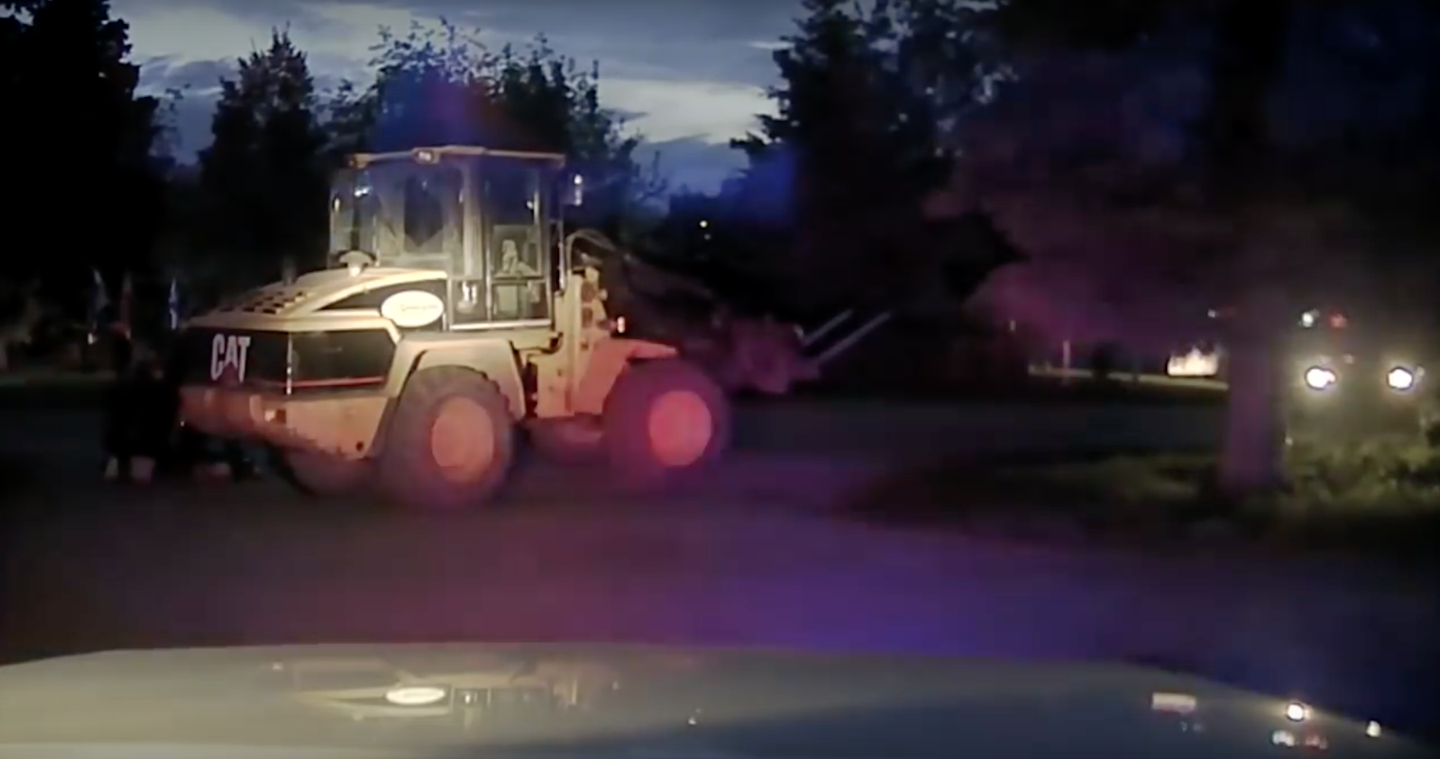 A man in Anchorage, Alaska, was arrested recently for stealing a wheel loader, smashing into a liquor store, stealing a few bottles of alcohol and ultimately leading police on a low-speed chase in the machine.
According to a report from the Alaska Dispatch News, 38-year-old Joseph Martin allegedly stole the loader, owned by Green Acres Landscaping Construction and Aquascapes, from a construction site in South Anchorage, where he caused damage while driving the machine away.
After stealing the loader, Martin allegedly used the pallet forks the machine was equipped with to smash through the front entrance of Brown Bag Liquor. Several Anchorage Police Department officers gave chase and repeatedly attempted to block the path of the loader as it weaved through the city.
"He's obviously a good driver, 'cause he was drunk off his butt but he was still driving really good," Green Acres owner Trina Gaskov told ADN. "He didn't hit a car or nothing—and making those wide turns—he must have experience driving around the loaders or something."
After eventually bringing the loader to a halt, officers subdued Martin and charged him "offenses including DUI, theft, burglary, criminal mischief and refusal to submit to a chemical test." He was booked on $30,000 bail and a $50,000 performance bond with a court-approved third-party custodian required for his release, ADN reports.