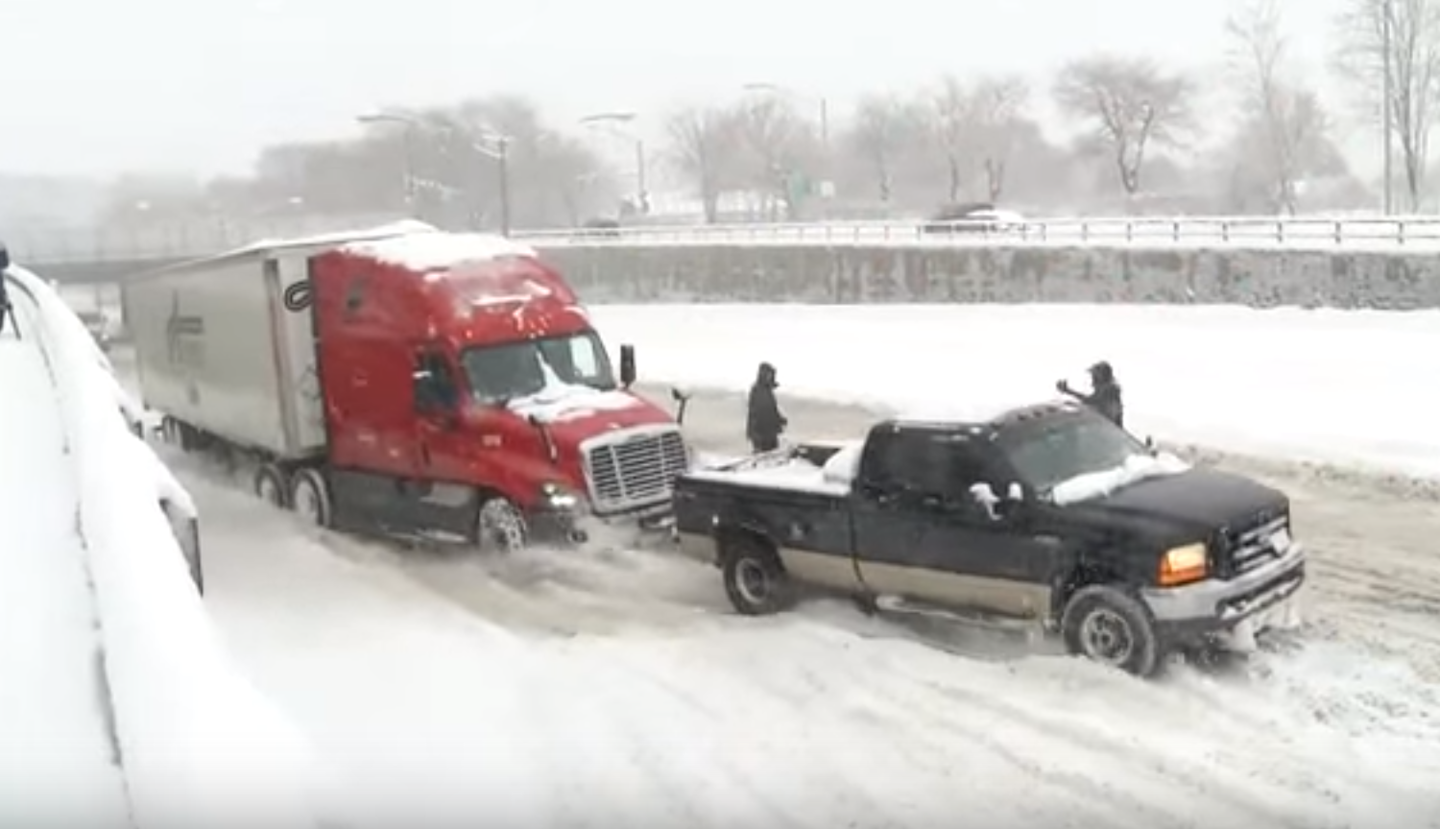 Never underestimate the power of a Good Samaritan and his truck.
With several inches of snow piling up on Interstate 490 in Rochester, New York, a few weeks ago, traffic began piling up as well, according to a report from TWCNews. And with stranded vehicles, including several tractor trailers, crowding a stretch of the interstate, snowplows didn't have enough room to clear the roadway.
That is until Chris Johnson showed up.
A welder returning home after an overnight shift, Johnson saw that things wouldn't get any better if someone didn't step in. So, with his trusty Ford Super Duty he and his friends began pulling stuck semis from the snow one by one. You can see one of the rescues in the video below.
When TWCNews asked how he knew his truck would be able to do the job, he answered with a big smile, "It's a Ford."