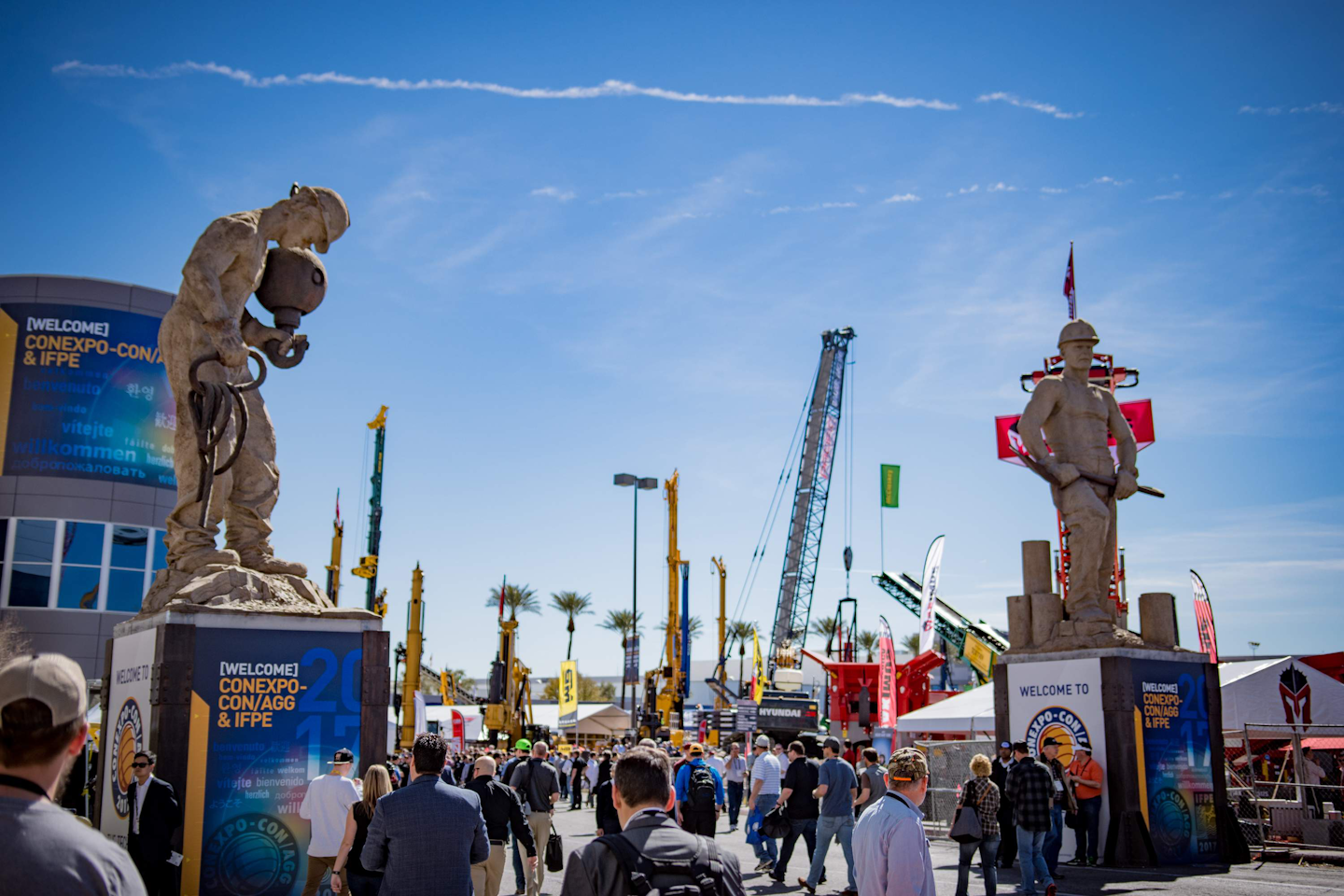 Addressing growing concerns about the current coronavirus (COVID-19) hitting U.S. shores, the Association of Equipment Manufacturers issued a statement saying ConExpo-Con/Agg 2020 will take place as planned.
"The association is closely monitoring COVID-19, commonly known as coronavirus, and is taking necessary steps and precautions to ensure a safe and productive CONEXPO-CON/AGG & IFPE Show experience," said the AEM statement.
AEM says it is "closely monitoring the news and will follow any protocols that are provided by the Centers for Disease Control (CDC) and the World Health Organization (WHO)."
In addition, AEM says "hand sanitizer will be available in all registration areas, media rooms, information stands, the international trade center, meeting/education spaces, workforce and VIP areas. Further, staff will also be cleaning those areas more frequently, especially tables, keyboards/screens, door handles. We have also confirmed hand sanitizer stations will be located throughout the grounds."
The show is known for attracting international visitors, including a large contingent from China. In addition, China-based companies — such as LiuGong, Sany, Sunward, XCMG and SDLG to name a few — are a significant presence in the construction equipment industry.  The China Construction Machinery Association has slated a press conference at the show.
AEM has said the 2017 ConExpo had close to 26,000 international attendees from 150 countries, comprising nearly 20 percent of the overall attendance.
There's a lot at stake as the industry is days away from it's every-three-year apex.
AEM says advanced registration is already well ahead of the 2017 show and that it anticipates more than 130,000 attendees. Many exhibitors are already on site constructing booths that have been planned for months, if not years.
To date, AEM says there have been no major exhibit cancellations and it expects all exhibitors to be moved in and ready for the shows opening on March 10.
The coronavirus is already being felt in the construction equipment supply chain. On Feb. 13th, JCB — which will not be exhibiting at ConExpo — announced it would reduce production levels at its United Kingdom factories "due to anticipated component shortages from Chinese suppliers impacted by the coronavirus outbreak." Saying that more than 25 percent of its Chinese suppliers remain closed, JCB said other suppliers were working at reduced capacity and "struggling to make shipments."
JCB put 4,000 workers on shorter work weeks and suspended all overtime.  The company said the disruption in its component supply chain "comes at a time when demand for JCB products is very strong, so while this course of action is very unfortunate, it is absolutely necessary to protect the business and our skill base."