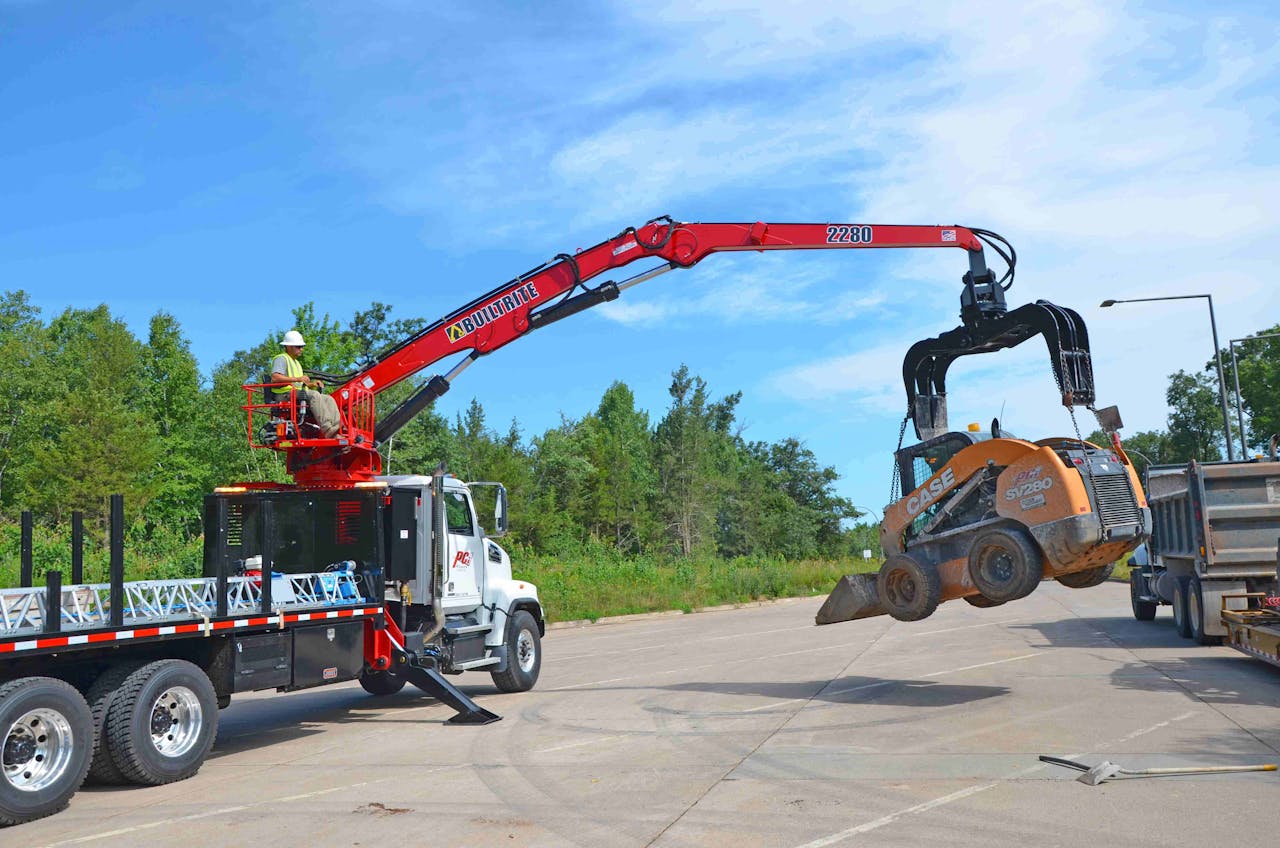 Builtrite Manufacturing has increased the lift capacity of its new Model 2280 Truck Mounted Loader over its previous model without increasing the loader's overall weight, the company says.
The 2280 has almost 10,000 pounds of lifting capacity – 3,000 more than the Model 2200-TM ­– with its overall weight remaining 11,900 pounds.
The loader has a reach of 27 feet, 6 inches. A 25-foot, 6-inch boom is also available. It is designed for highway, foundation-drilling and pipeline contractors and can handle a variety of materials, including concrete barriers and slabs, construction attachments and drills.
It also features an on-demand piston-pump hydraulic system, larger boom and stabilizer pins, built-in hydraulic tank and cooler, fold-away stabilizers, a centralized grease system and heavy duty guarding around the operator.